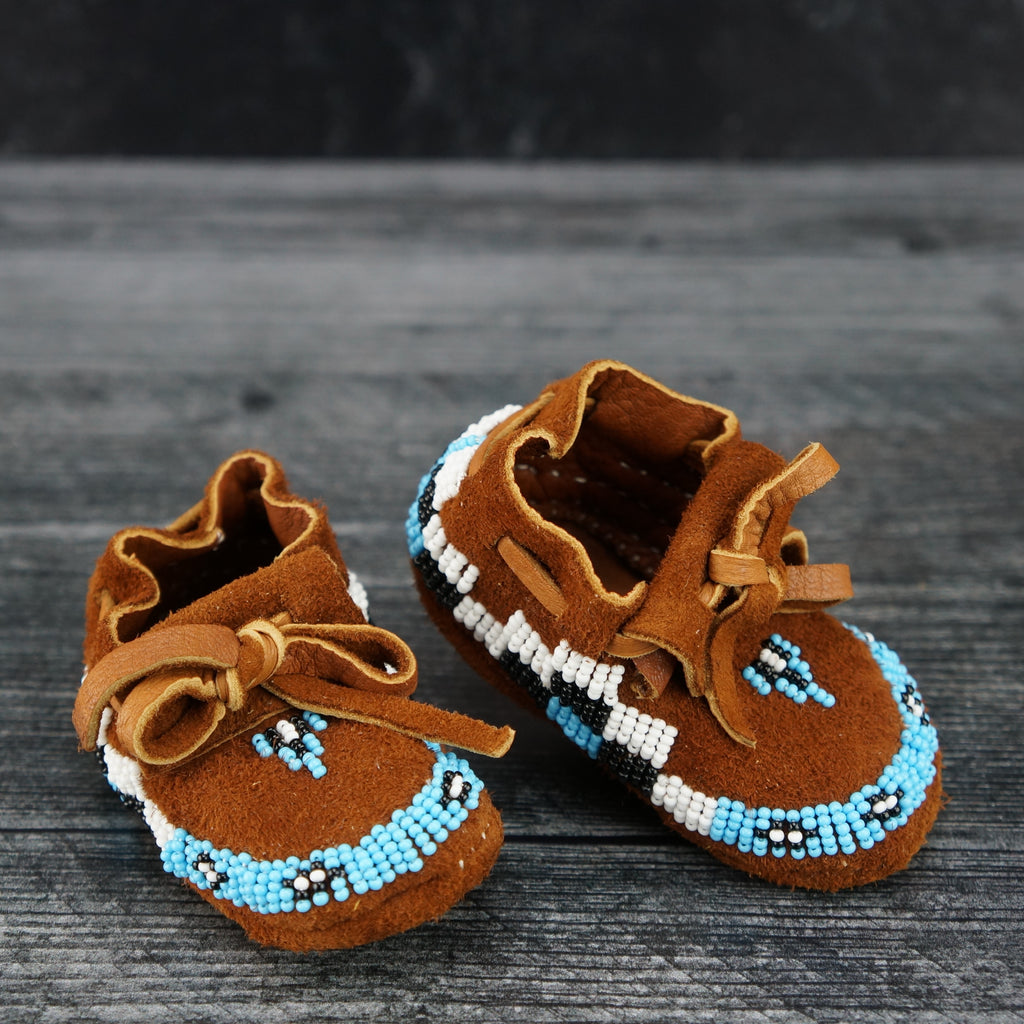 Beaded Leather Moccasins - Newborn In Stock
Seed beads in the cutest white-black-turquoise pattern are expertly sewn onto the softest dark brown deer leather. The perfect gift for a special child; these handcrafted, authentic Lakota moccasins can also be displayed as a beautiful work of art. 
Newborn Size: 4" length x 2" width.
Artist: Theresa Red Feather .