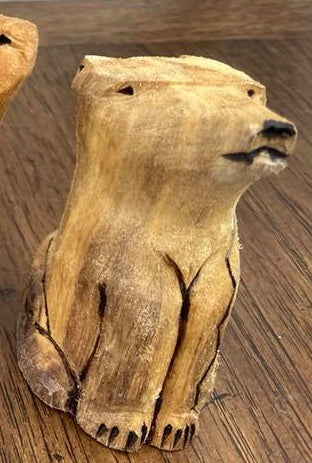 Carved Cottonwood Nativity Add-Ons
Buffalo, fox, turtle, bear, eagle and a star add up to make a beautiful Nativity.
Meaningful additions sized to fit Leonard's smaller Nativities, also beautiful on their own.
Weathered cottonwood roots are sourced from dry riverbeds on the Pine Ridge Reservation, Badlands, and throughout the Black Hills. The locations can be treacherous! Then the contour and unique characteristics of each root dictates the form of the piece. Each piece is signed and/or bears the artist's distinctive winged symbol, along with many other fine details. Hand carved with details added using a torch tool.
Size for figures ranges approximately from 2" to 4".
We hope to have Eagles and Owls soon.