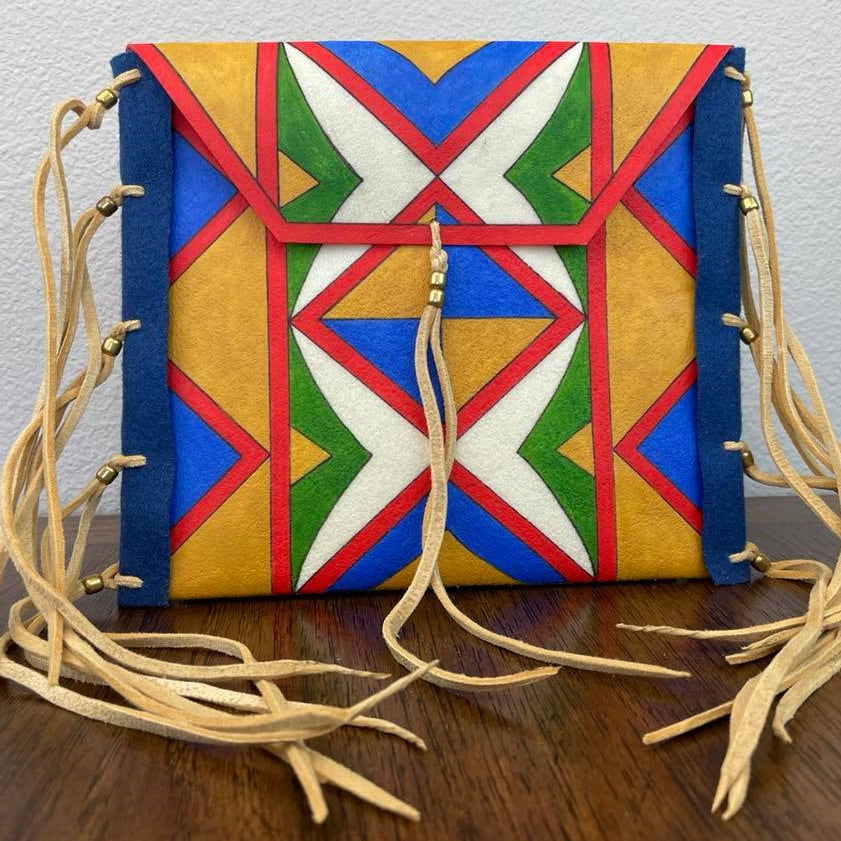 Parfleche Envelopes
Truly masterful, truly traditional work by Shawn Espinosa!
Envelope with blue felt (shown) is in stock. Envelope with red felt is on order. Please allow four weeks for delivery.
Brain tanned and shaped following a centuries old pattern, then painted with traditional Lakota colors in beautiful, nature-inspired, symmetrical designs, these small parfleche envelopes with bright blue or red felt and soft deer hide fringe carry a reminder of the natural perfection of a time lost perhaps forever. A truly unique addition to any collection. Front closure with tie.
Artist's signature and date on the back. Envelope with blue felt is 8 x 7.25" x .5" plus fringe.
Mr Espinosa's work has been shown and sold at the Metropolitan Museum of Art, among other notable places.