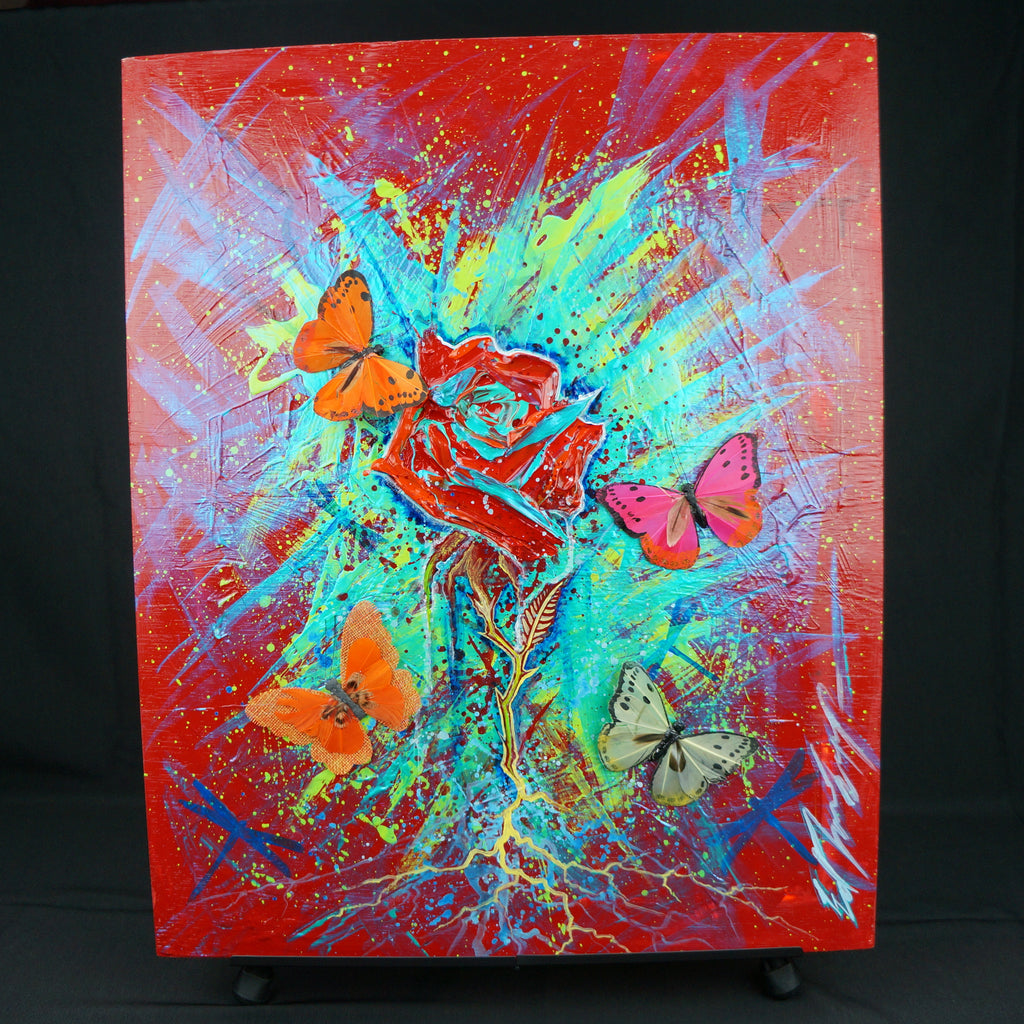 Red Rose with Butterflies
We are very excited to offer this painting by Edward Two Eagle.
Red Rose with Butterflies
Signed Ed Two Eagle, this original 21.5x17.5" acrylic on masonry board with four silk butterflies is an unusual piece for the artist. Ir's highly textured; the rose built up with paint together with the somewhat curious butterflies and incredibly vivid colors creates a sort of in-your-face Valentine, a powerful statement...about love, perhaps, or something else....
Prints: Prints are not planned for this piece. Copyright remains property of the artist. Unauthorized reproduction is expressly forbidden.