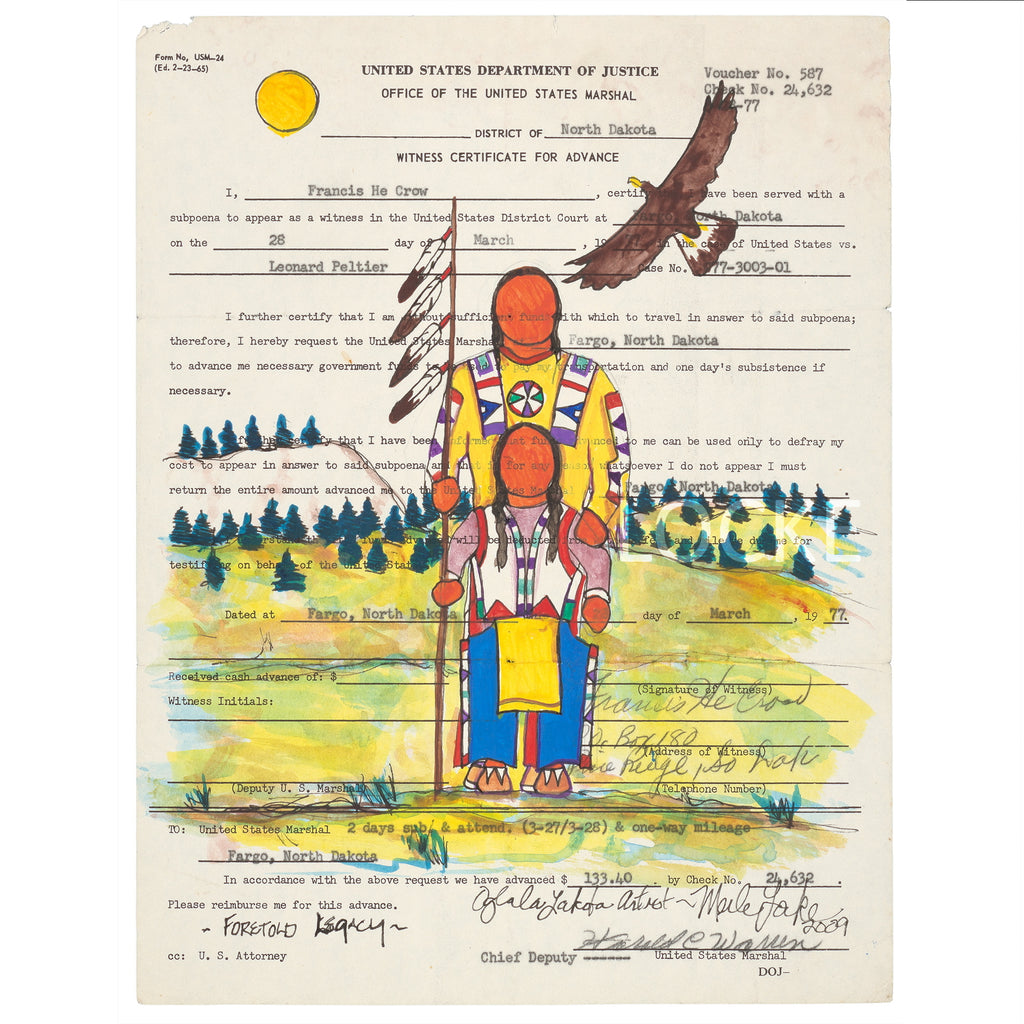 Original Ledger Art - Foretold Legacy - Peltier Trial Subpoena
Seven Fires Art is pleased to offer this very special work of Ledger Art by Lakota Artist Merle Locke.
Foretold Legacy / Subpoena to Appear
Look closely at this semi-vintage (2009) work of Ledger Art by Oglala Lakota Artist Merle Locke titled Foretold Legacy. It is done on a subpoena dated March 1977 for a witness, Francis He Crow, to appear in the trial of Leonard Peltier. While the piece shows a somewhat less skilled artist of ten years ago, it is no doubt a significant work of Lakota Ledger Art.
10.5" x 8". Unframed.
Merle is one of the most recognized Oglala Lakota artists working today! 

Watch a video of Merle discussing his art.