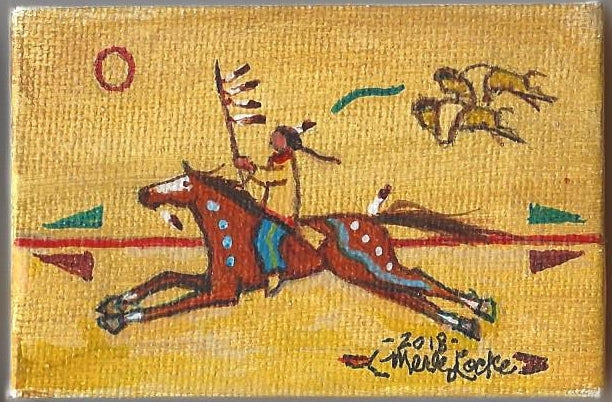 Original Acrylic on Canvas Miniatures
Seven Fires Art is pleased to offer these sweet little miniatures by noted Lakota Artist Merle Locke!
Miniatures on Easels
Signed acrylic on canvas on wood frames. All are really excellent, tiny examples of Merle's work.
Size: 2 x 3"   
Whimsically-colored backgrounds range from blush to purple, orange and pink.

This is a rare opportunity originals by one of the most recognized Oglala Lakota artists working today! Please be sure to check out our other offerings by Merle Locke!