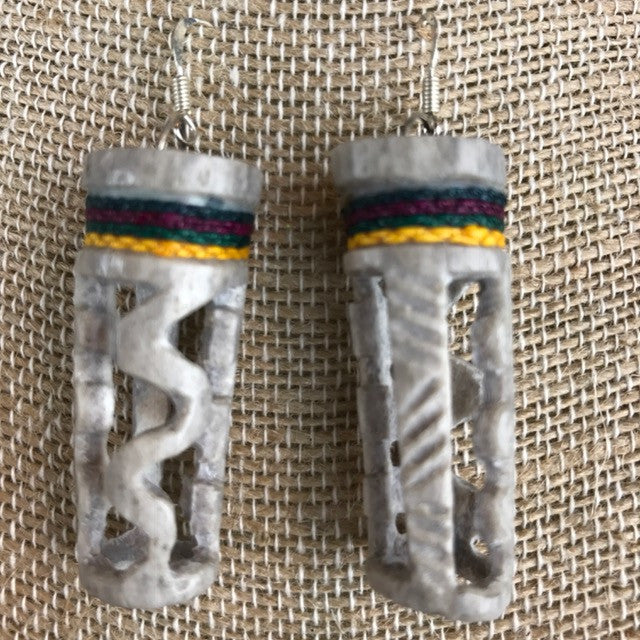 Carved Antler and Quill Lakota Creation Story Earrings
Grey carved antler earrings tell the Lakota Creation story. Around the top, Mr. Horse Road weaves the tiniest rows of blue, red, yellow and white porcupine quills! Each pair is unique and will vary slightly in size and/or color. Sterling silver earwires.  
Tony Horse Road is a living treasure; historian of Oglala Lakota and art and culture.
Signed, original, unique Oglala Lakota Sioux Native American art.