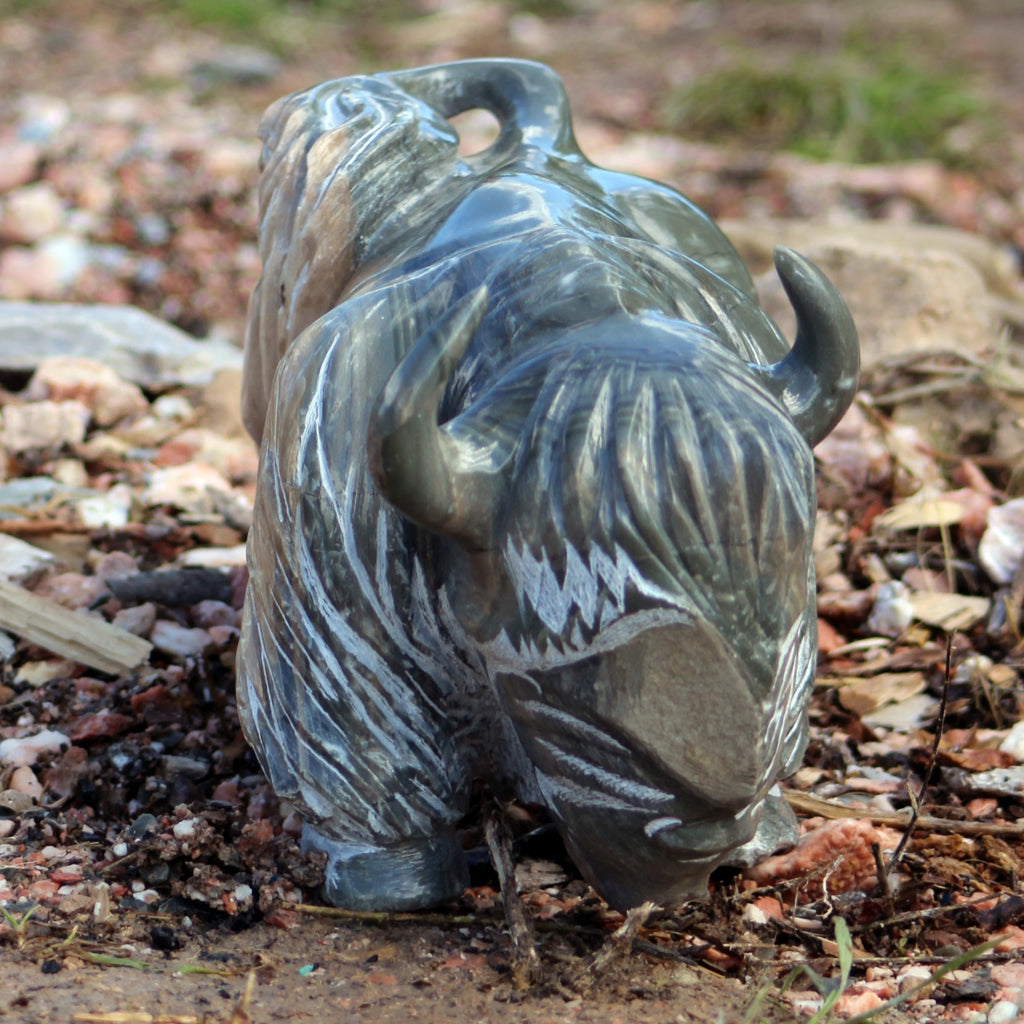 Buffalo #1
Truly a transcendent piece by the artist. Realistic and true in proportion, Albers has finished this carved stone piece with artful details. It is truly amazing to consider this graceful animal is carved of stone. Albers does almost all his work by hand, using small power tools only for occasional final details.
~ Free UPS Ground Shipping ~
Black Alabaster with beautiful features and green-black color with tan highlights. Approximately 14" long by 8" wide by 7" high. Signed with the artist's Bar-X-Bar signature. The stone for this amazing piece was generously provided by Sculpture House.
Watch a VIDEO of the artist finishing this sculpture on our Facebook page!