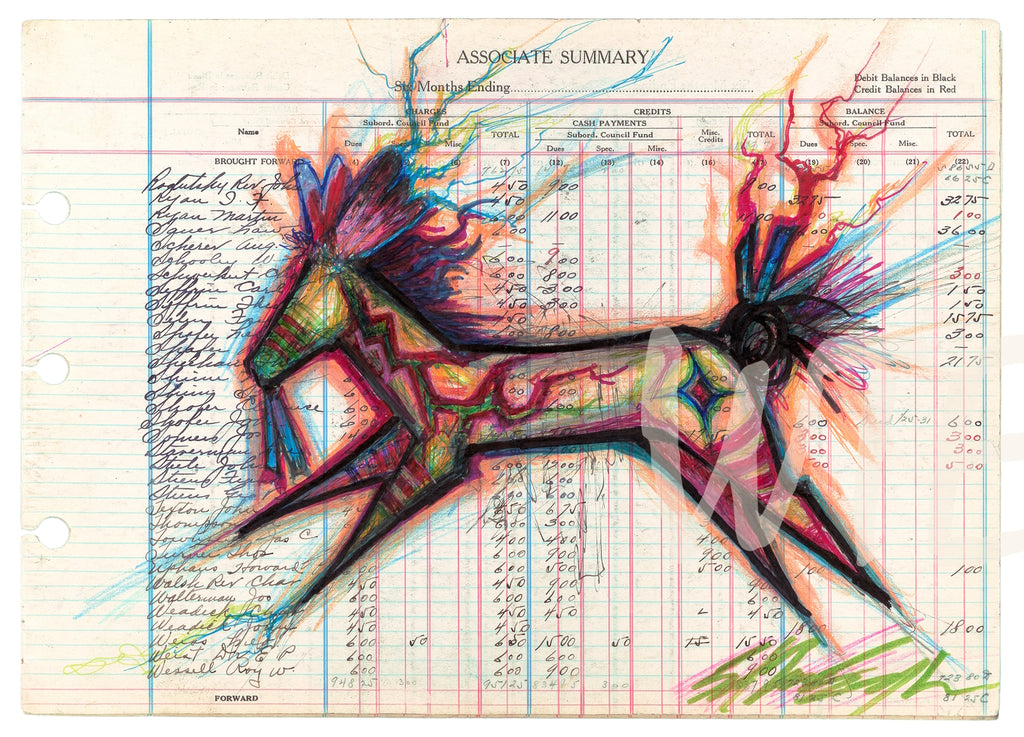 (Fine Art Prints) Ledger Art - 3 Works
We are pleased to offer fine art prints of three ledger pieces by Edward Two Eagle!
Limited-edition giclée prints the same size as the originals on archival matte paper with a one inch border. 
Prints of other ledgers by Mr Two Eagle may be made available; contact us at Sales@SevenFiresArt.com. Please allow two weeks.
The watermark WTE has been added to protect copyright and does not appear in the prints. Copyright remains property of the artist. Unauthorized reproduction is expressly forbidden.