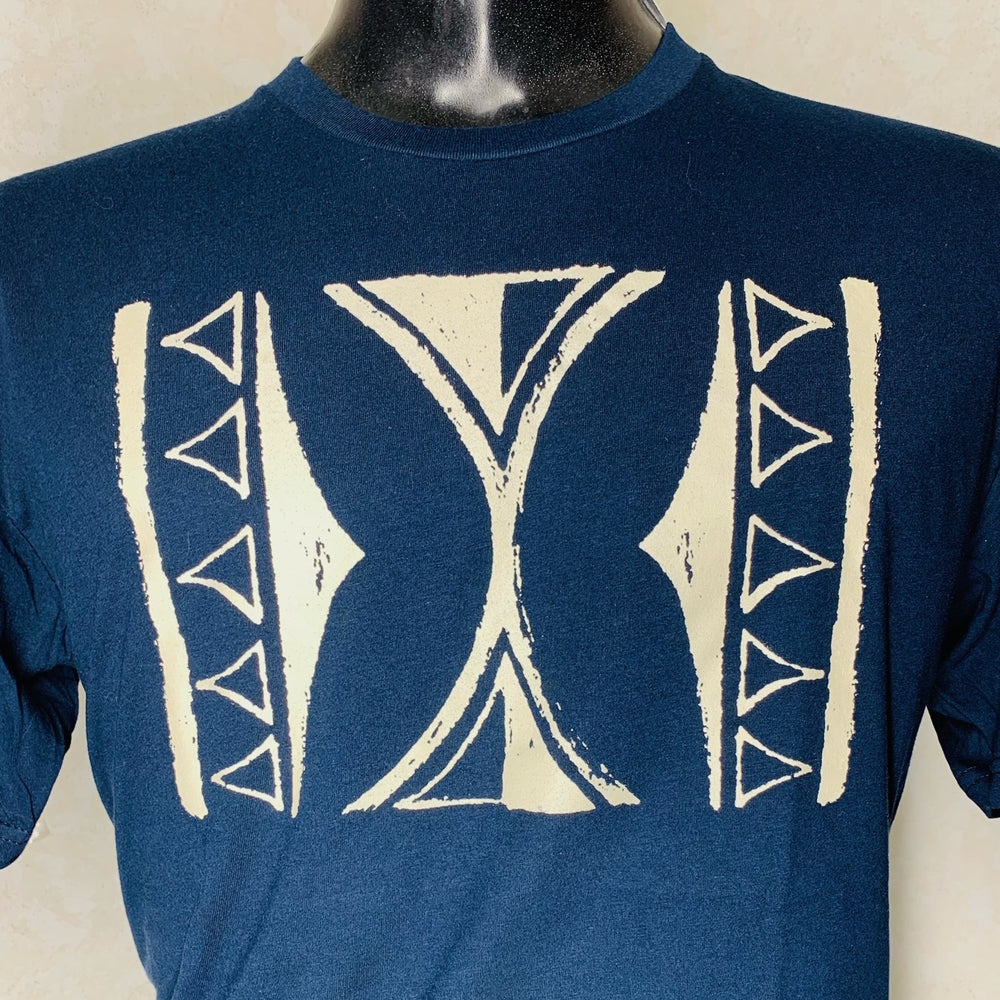 Short Sleeve T-Shirt: Parfleche Design Screen Print - 2 Colors
A new spin on traditional parfleche design by Oglala designer Mike Patton and screen printed at Lakota Art Studio on the Pine Ridge Reservation. 
Parfleche - Wókpȟaŋ
New softer T-shirts! 4.3 oz 100% cotton soft style. The design is inspired by painted parfleche box designs.
Light tan screenprint on two great colors: True Navy and True Maroon. The blue appears brighter and the maroon appears more pink in photos than the actual shirt colors. Both colors are suitable for men or women. Better photos coming soon.
Short sleeve T-shirt available in five sizes.
~Free Shipping!~
For other designs and screen printing services, contact Mike directly:
On Facebook, Instagram @lakotaartstudio, or email lakotaartstudio@gmail.com.