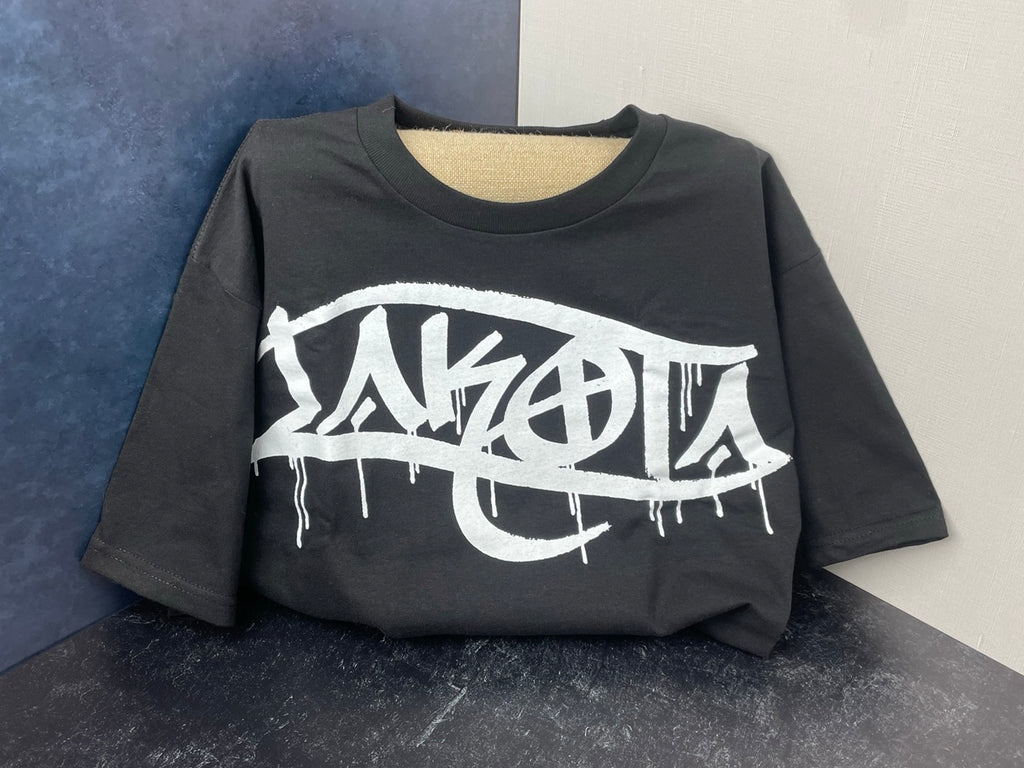 Short Sleeve T-Shirt: Lakota Design Screen Print
Cool original graphic design by Oglala Designer Mike Patton and screen printed at Lakota Art Studio on the Pine Ridge Reservation. 
100% heavyweight cotton T-shirt in black with white screen print. Has large graphic on the front and a small graphic on the upper back.
Short sleeve T-shirt available in four sizes.
~Free Shipping!~
For other designs and screen printing services, contact Mike directly:
On Facebook, Instagram @lakotaartstudio, or email lakotaartstudio@gmail.com.