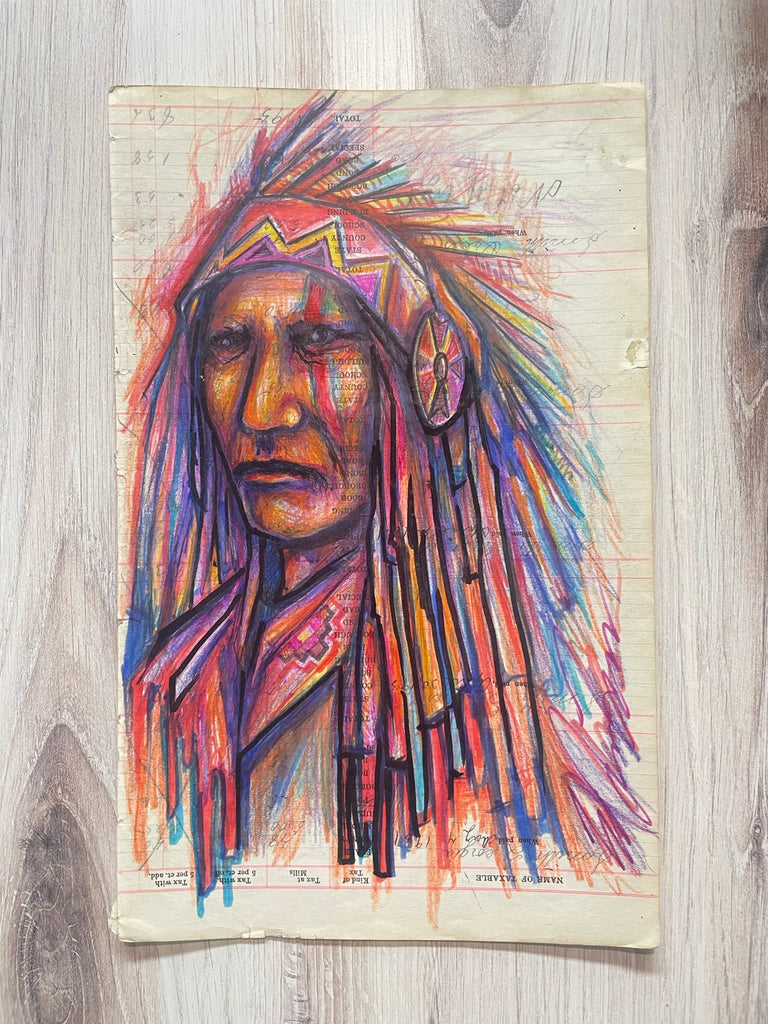 17 Original Ledgers
We are pleased to offer this dramatic ledger art series by Edward Two Eagle. Oil pastel, colored pencil and marker on various types of antique ledger paper with dates ranging from 1930 to 1986. 
Ledgers #1-5 are 13.5" x 8.25". Ledgers #6-16 are 15.75" x 10.5", and #17 is 12" x 8.5". 
Most are signed Ed Two Eagle; some are unsigned. These ledgers were created in 2021.
Prints: Three of these ledgers are available in limited edition giclee prints. 
Please feel free to contact us at Sales@SevenFiresArt.com for more information about any of these ledgers. 
Copyright remains property of the artist.