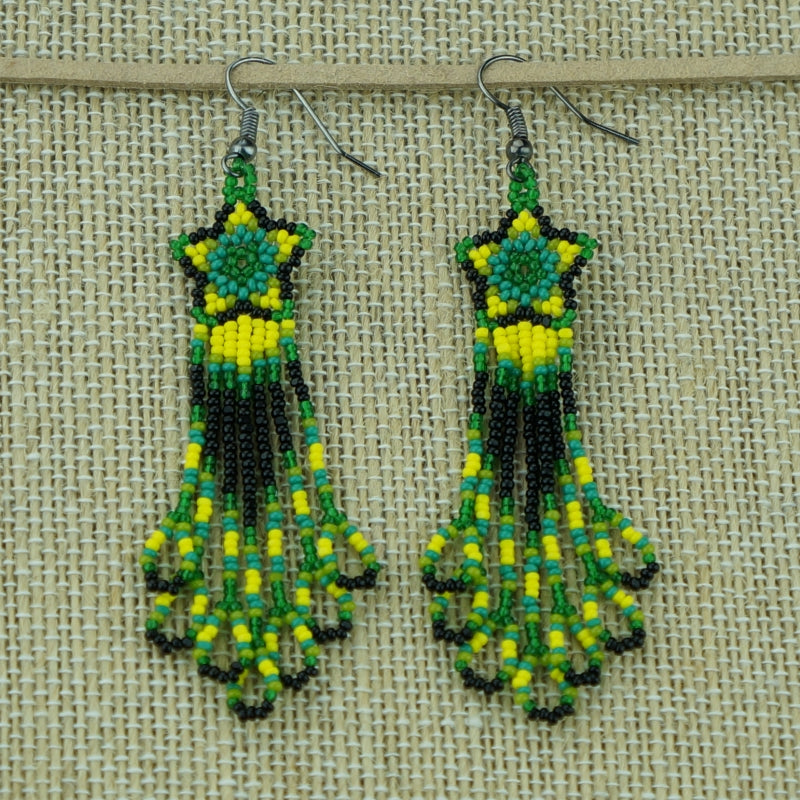 Morning Star Earrings
Beautifully made and delicate, these unique earrings by VeVina Kaline are a Kaline family design.
Length including earwires varies from 2.5" to 3.5".
VeVina tells us this design has been a part of her family as long as she can remember. It was passed on to her by her oldest sister and she has been making them since she was fourteen. While it is sometimes copied, VeVina tells us the family design is not shared ... except with her significant other, Cody Twiss, who has also mastered the technique. The copyright for this design remains the property of the artist.