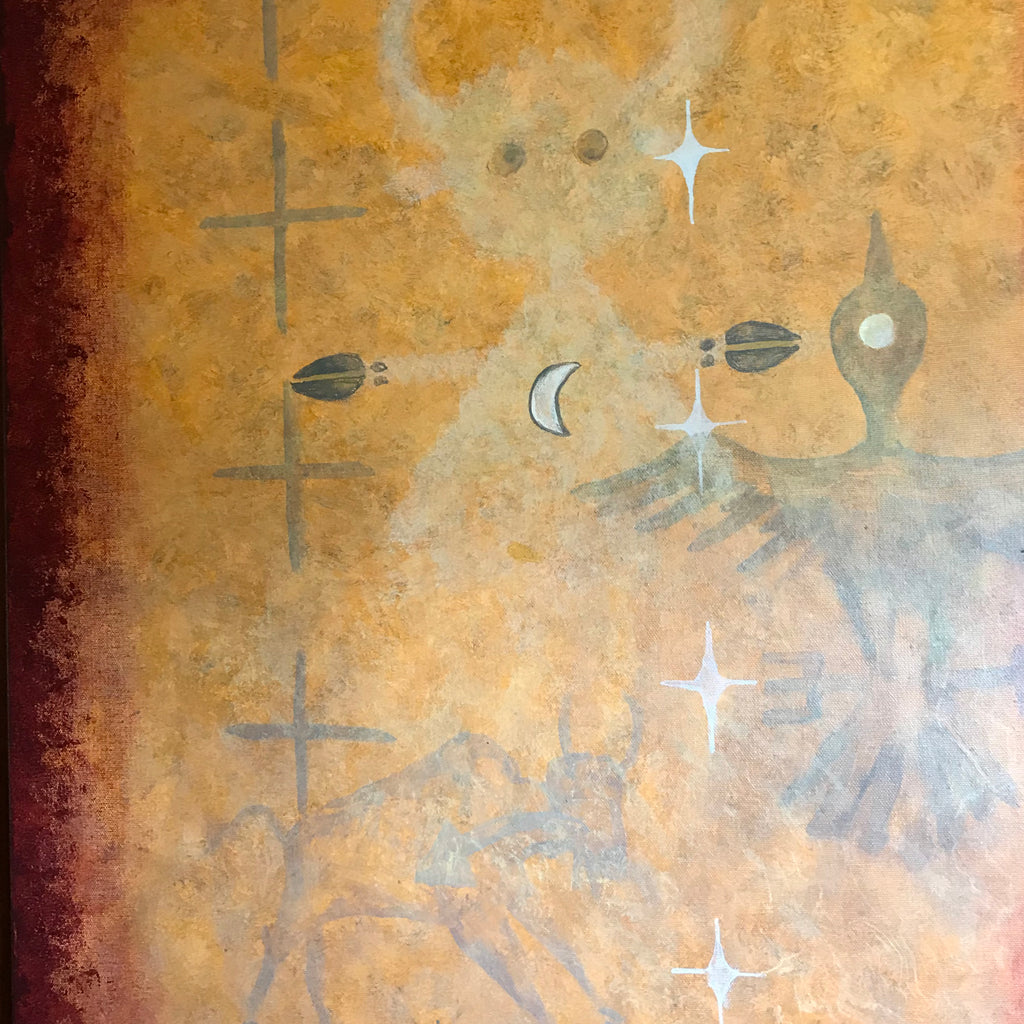 Original Painting - Spirit Bird
Seven Fires Art is pleased to offer this acrylic on stretched canvas by Richard Red Owl.
Spirit Bird
In this painting, the artist shows us various ghost shirt decorations, including the moon, stars, buffalo, and spirit bird. Red Owl chose to show the images faintly, as a reminder of the natural pigments mixed with buffalo fat used traditionally by the Indigenous People.
24 x 30" stretched canvas. Signed Rich Red Owl.
The watermark "Red Owl" has been added to protect copyright and does not appear in the original painting. Copyright remains property of the artist. Reproduction of any type without the consent of the artist is expressly forbidden.