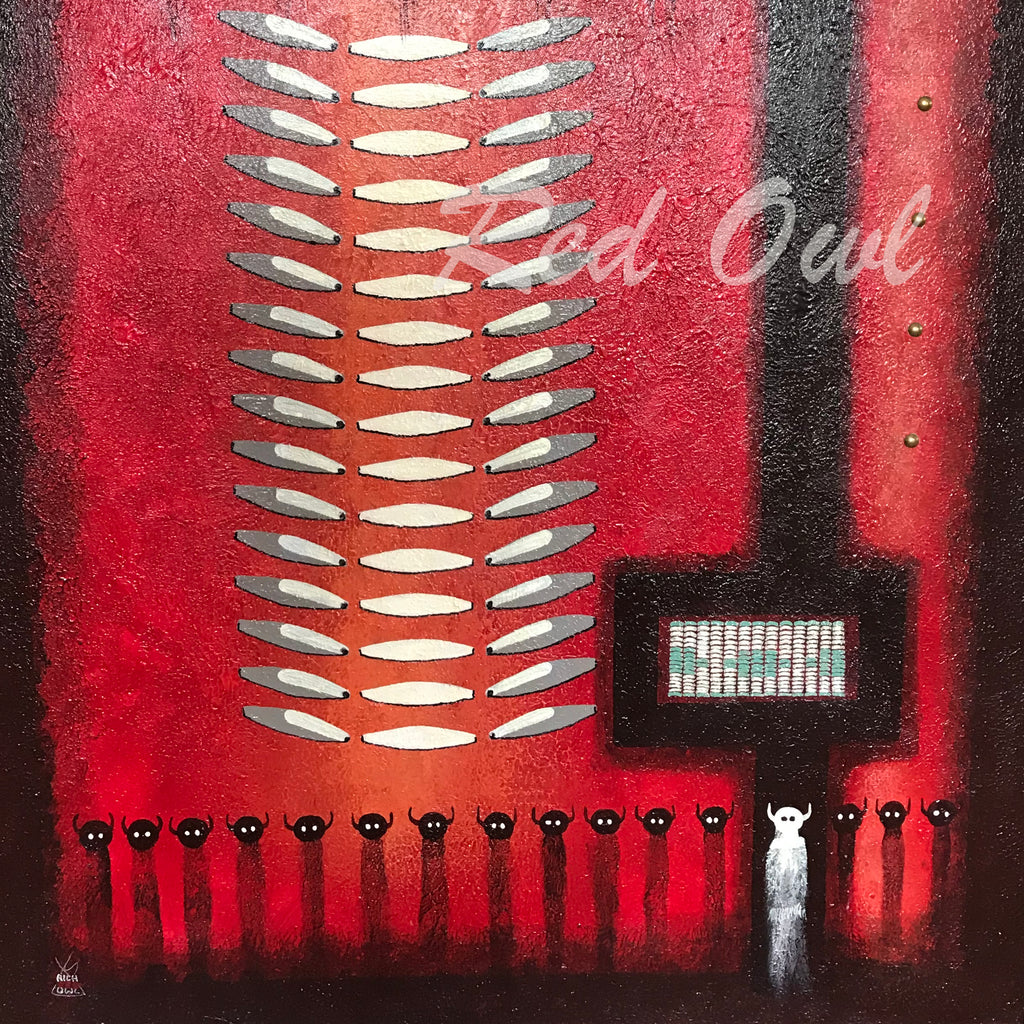 Original Painting - Sixteen Grandfathers
Seven Fires Art is pleased to offer this acrylic on canvas by Richard Red Owl.
Sixteen Grandfathers
The idea for this painting comes from Richard asking an old man about the breastplate, specifically how many parts there should be in a breastplate and why. The old guy wasn't sure, but thought he remembered his grandfather saying something about the number sixteen.
The small buffalo figures represent the buffalo nation grandfathers. Hair decoration with brass with strings of their relatives hair.  Brass buttons. The dark background represents buffalo hide. 
Sixteen Grandfathers is the companion piece to Indian Painting.
30" x 40" plus frame.  

The watermark "Red Owl" has been added to protect copyright and does not appear in the original painting. Copyright remains the property of the artist. Reproduction of any type without the consent of the artist is expressly forbidden.