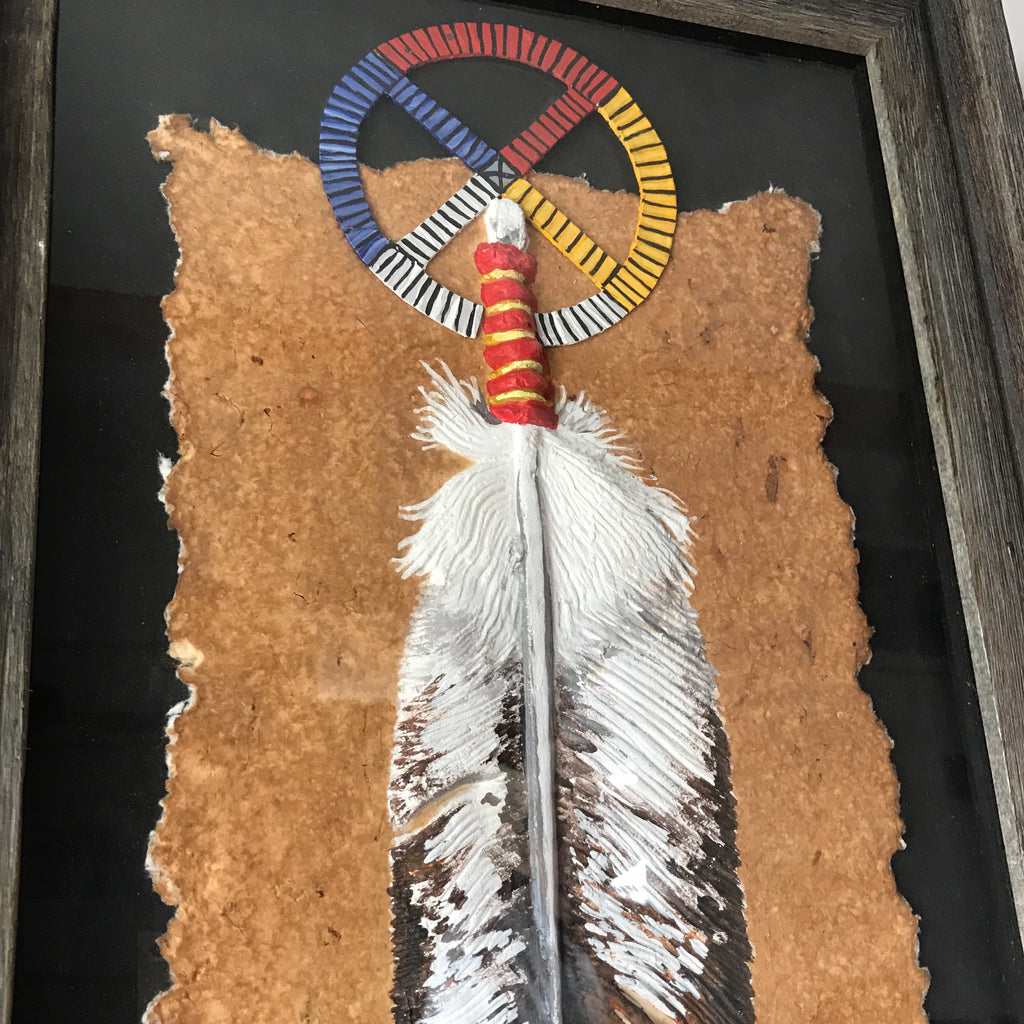 Original Painting - Eagle Feather
Seven Fires Art is pleased to offer this acrylic on paper by Richard Red Owl.
Eagle Feather with Medicine Wheel
Made of 100% rag paper reformed by the artist. The paper is cast using a mold, then embellished with varying combinations of plume, wool, sinew, and brass. These works of art represent eagle feathers given to honor someone like a good father or good mother and can be given as a gift with that same sentiment.
12" x 24" plus frame. Art is Signed Rich Red Owl. Art is matted under plexiglas in barnwood frame.
Photos shown are a representation; each handmade eagle feather is unique.

The watermark "Red Owl" has been added to protect copyright and does not appear in the original painting. Copyright remains property of the artist. Reproduction of any type without the consent of the artist is expressly forbidden.