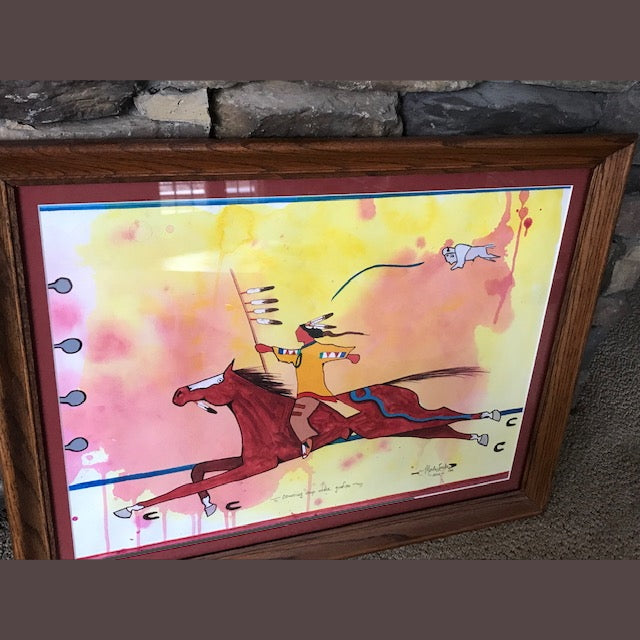 Framed Original by Merle Locke - Counting Coup Under Gunfire
There is just something very special about this piece. It has been part of my private collection for years and not previously for sale. Counting Coup Under Gunfire is an unusual piece by Locke, with dripping paint bringing to mind a bloody battle scene. I have it rather crowded but it still looks great in a heavy antique solid-hardwood frame with a red mat and UV glass. 
In this painting, the full sun, present in all Locke's paintings, fully envelopes the background as the rider rides into battle and toward oncoming bullets, creating a fiery but dreamlike battle scene.
Acrylic on coated paper. Painting is 22x16". Overall size is 27x21".