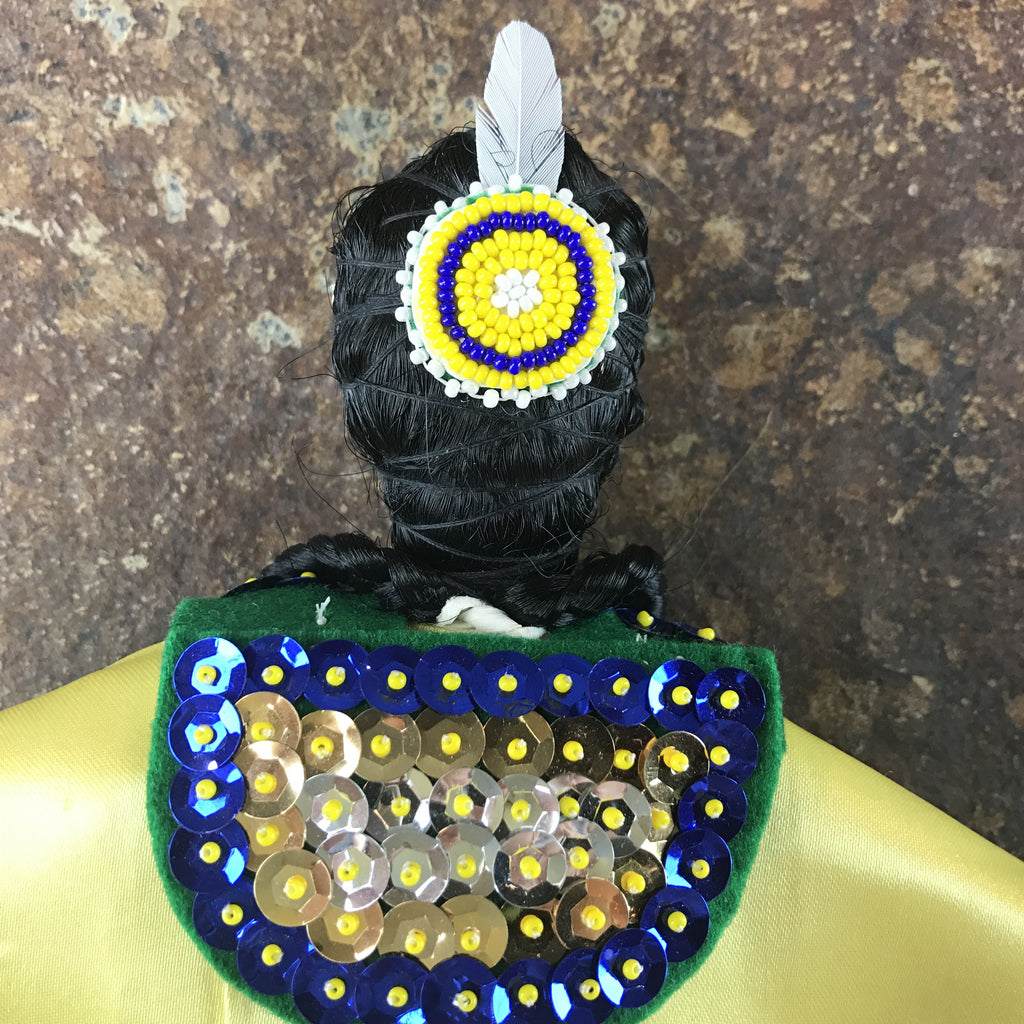 Fancy Dancer Doll - Dragonflies
A completely handmade, beautiful example of contemporary Lakota doll-making, our yellow, blue and green Fancy Dancer has hand-sewn cotton body, leather head with gorgeously-tied horse hair, beaded jewelry and moccasins, sequined felt leggings and top with satin dress and shawl with beaded and sequined dragonflies! 
13" tall.
Other colors and designs available. Please inquire.