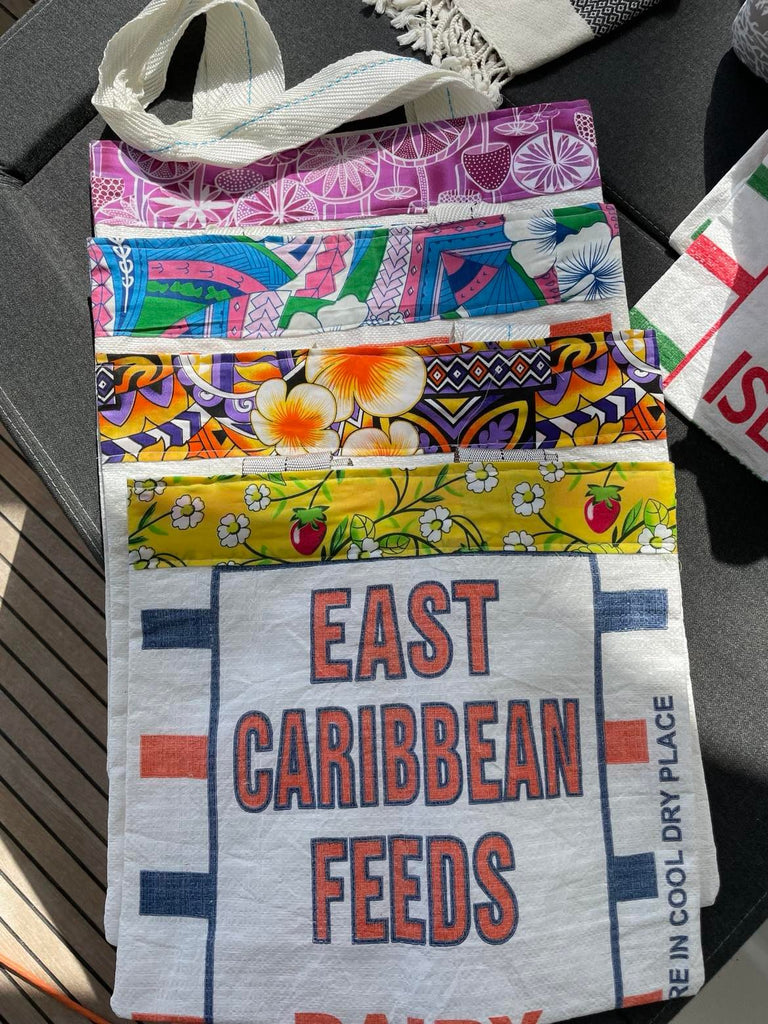 Caribbean Flour & Feed Sack Shopping Bags
Thank you so much for your purchase of these authentic Caribbean upcycled feed and flour sack shopping bags made by Alethea John and her mother Bernice John.
Alethea has a little shop, the A&B Boutique, on the island of Bequia that has been hit hard by significantly reduced tourism due to Covid. Your purchase is truly appreciated!
The East Caribbean Feeds bags are approximately 18x18" with two straps.
Cream of the Islands Flour bags are approximately 16x16" with one cross-body strap. SOLD OUT
Very sturdy and super cool.