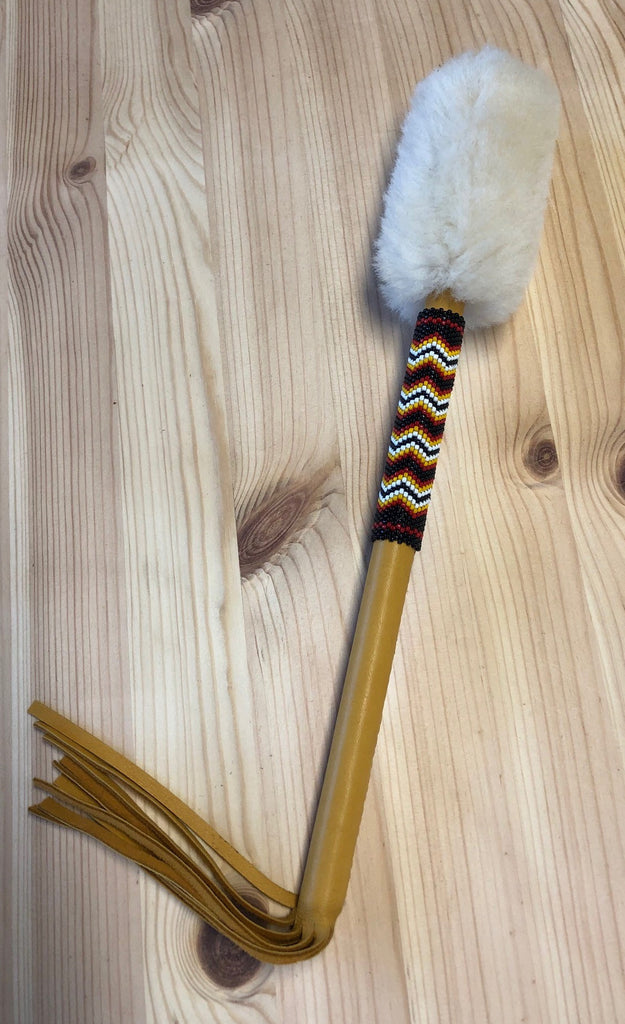 Beaded Drumsticks with Fringe
Native drumsticks with fringe made by hand and beaded by Richard and Karen Flittie.
Select from regular padded leather head, or a soft, fluffy, sheepskin head.
Drum  and drumstick bags, and other items are also available. 

Drums can be used for many purposes including drum circles, sweat lodge, meditation, musical accompaniment and more.