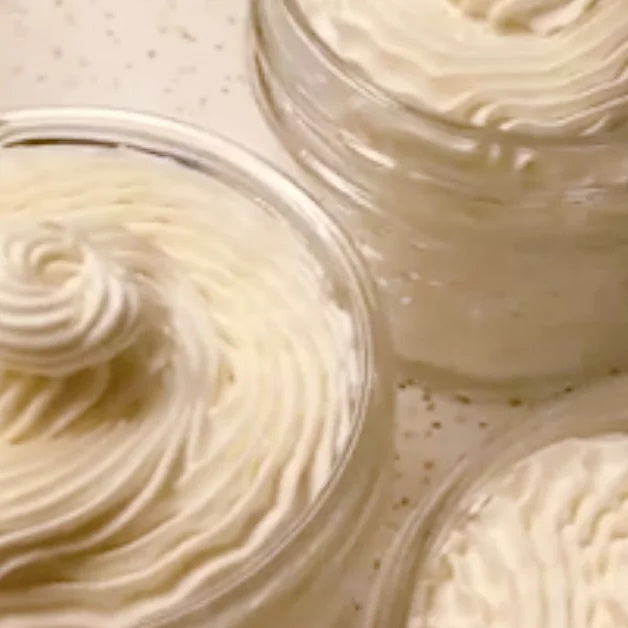 Whipped Sweetgrass Magnesium Body Butter
The benefits of magnesium in our daily lives are numerous and we are very excited and happy to offer this product to our circle of supporters and relatives. Some of the benefits of magnesium include pain reduction, better sleep, strengthening of teeth and improvement of dental health, treating skin problems, stress reduction, reduced tension, and headache and migraine relief.
Please be aware that this body butter is NOT to be used on broken skin, freshly shaved skin or overly sensitive areas. ––  It will burn your skin. Please use with care!!!
Made with organic Shea Butter, Coconut Oil, Olive Oil, Bees Wax, Arrow Root Powder, Magnesium Flakes from The Dead Sea, Vitamin E Oil, and our own Sweetgrass Infused Oil.
4 ounce recyclable tin.