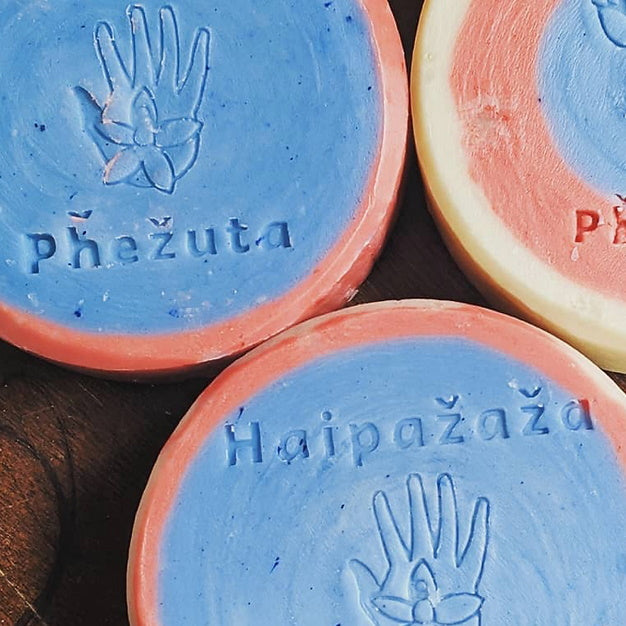 Sweetgrass Soap & Shampoo Bar
The sweetness of Sweetgrass, in an eco-friendly beautifying soap and shampoo bar.
This luxurious bar is made of all organic ingredients such as Goat's Milk. Canola Oil, Coconut Oil, Castor Oil, Cocoa Butter, Sunflower Oil, Lye, and Sweetgrass Infused in Grapeseed Oil.  
We make all of our soaps by hand and in small batches. Each bar is unique and the color, shape and design may vary from bar to bar and batch to batch.