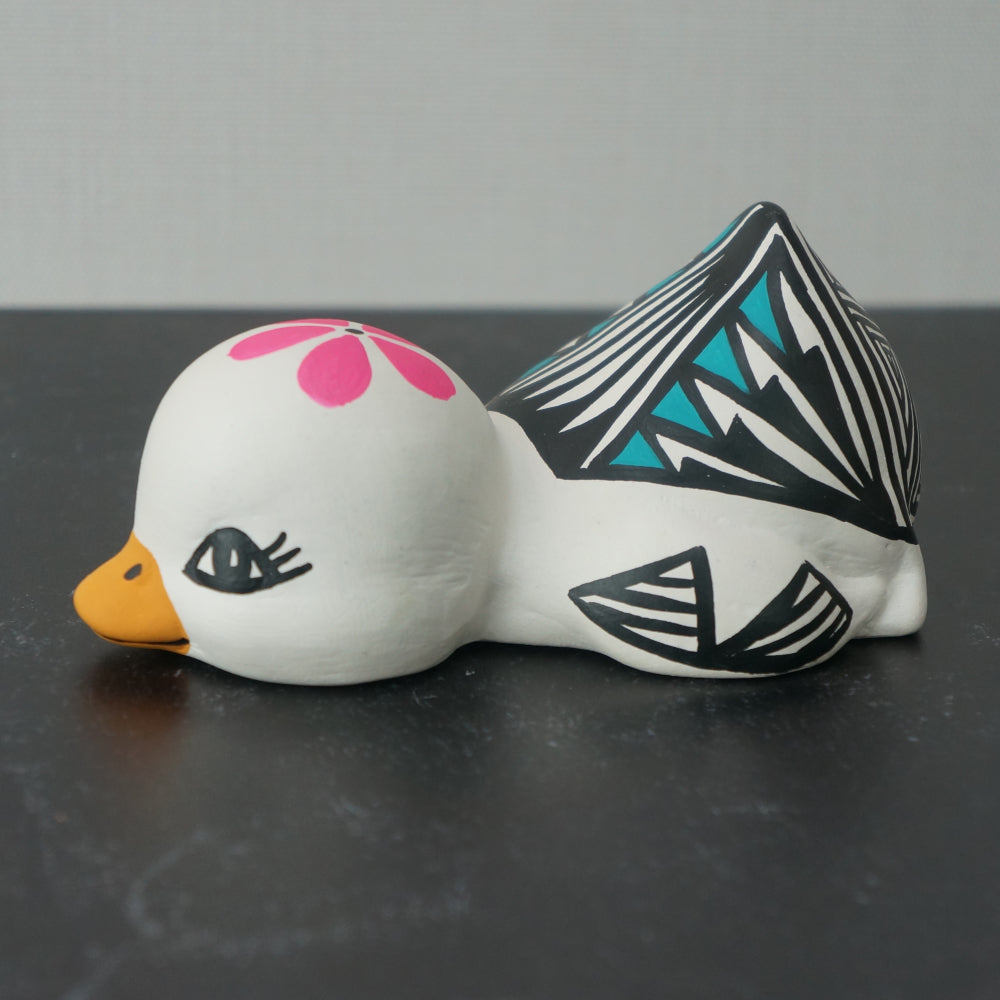 Painted Ceramic Littles - 5 Animals!
Little ceramic animals painted by Acoma Pueblo artist Theresa Poncho.
Ceramic littles are painted in traditional designs using contemporary paint. Each one is unique; the artist never duplicates her work!

The turtles work as business card holders!
Duck is 4" long.
Cats are 4.75" tall.
Turtles are 4.75" long.