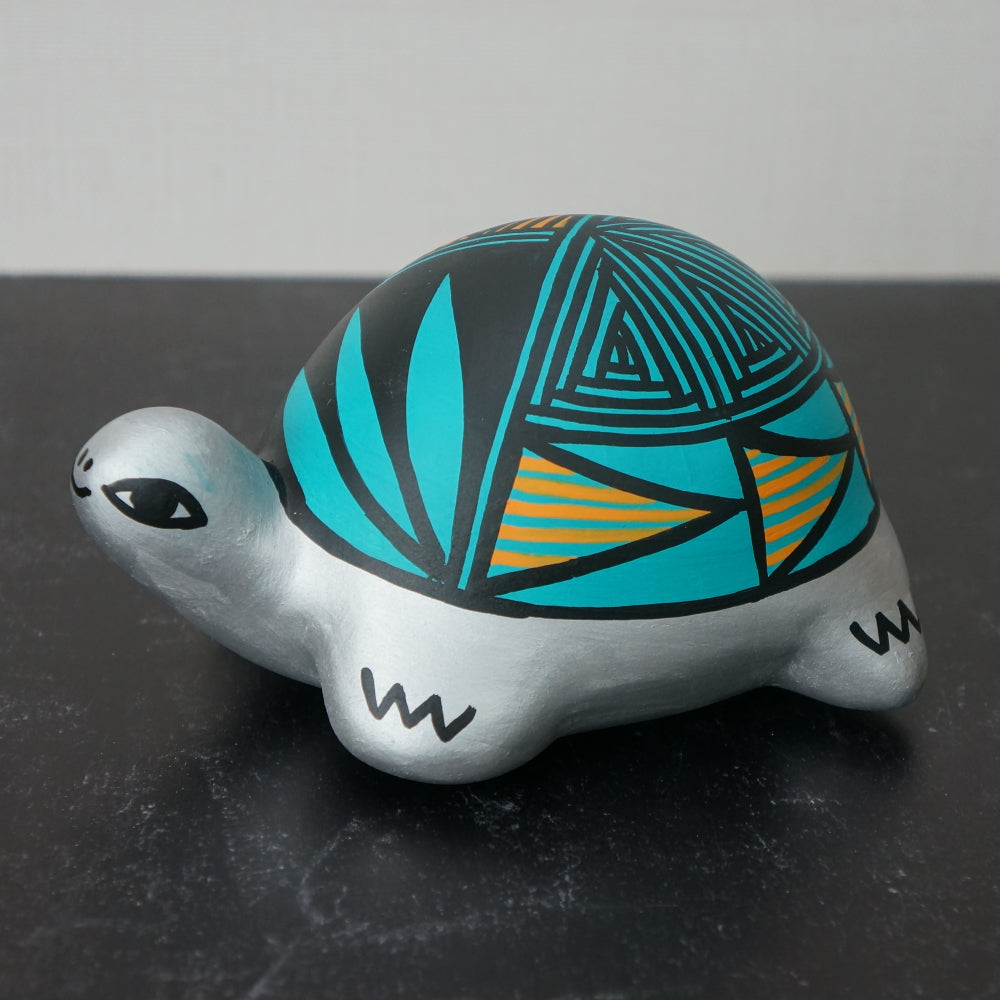 Painted Ceramic Turtles - Eight Designs!
Cute ceramic turtles painted by Acoma Pueblo artist Theresa Poncho. 
Lightweight ceramic is painted in traditional designs using contemporary paint. Each one is unique; the artist never duplicates her work!
4.75" long x 3" wide x 2" tall. Signed T. Poncho Acoma, NM.
Makes an especially nice gift when paired with matching pendant and keepsake box.