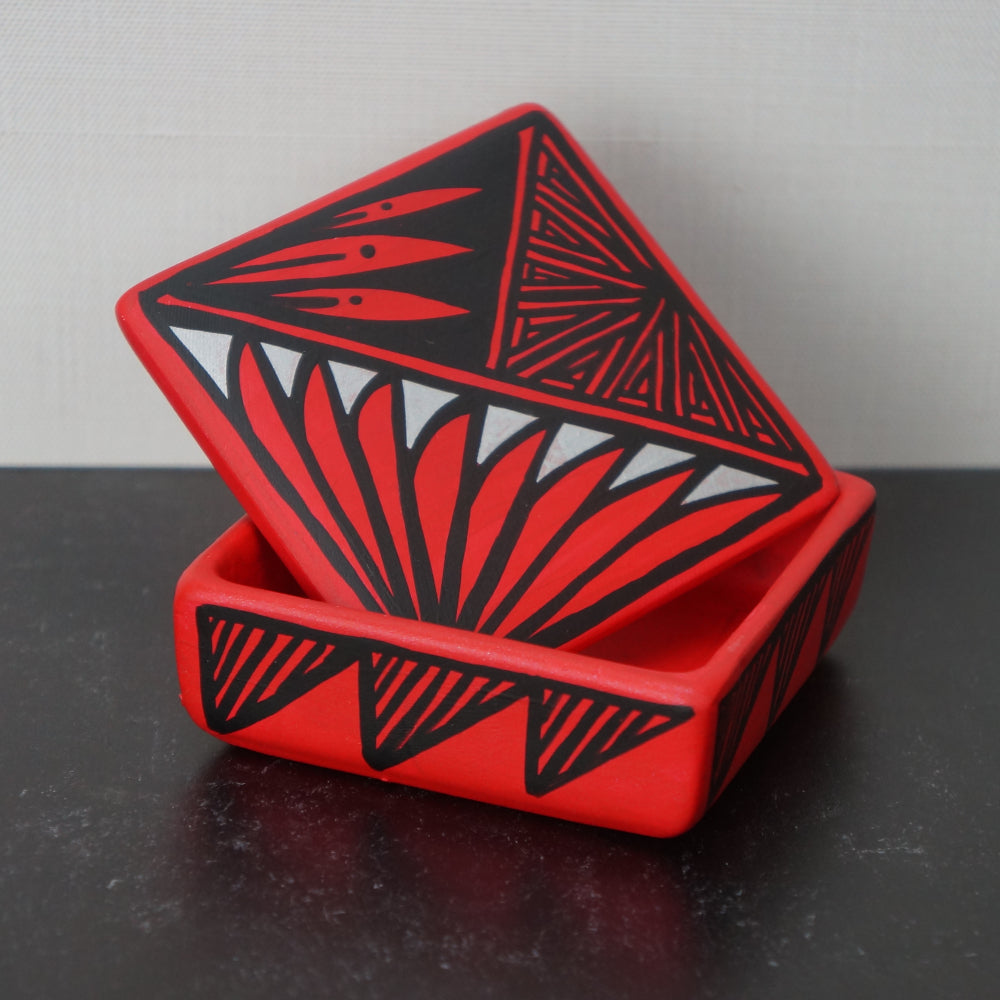 Painted Ceramic Keepsake Boxes - Ten Colors!
Bright ceramic boxes with lids for jewelry and other small precious items painted by Acoma Pueblo artist Theresa Poncho. 
Lightweight ceramic is painted in traditional designs using contemporary paint. Each one is unique; the artist never duplicates her work!
3" square x 1.25" high including lid. Signed T. Poncho Acoma, NM.
These sweet little boxes make especially nice gifts when paired with other ceramics by Theresa Poncho!