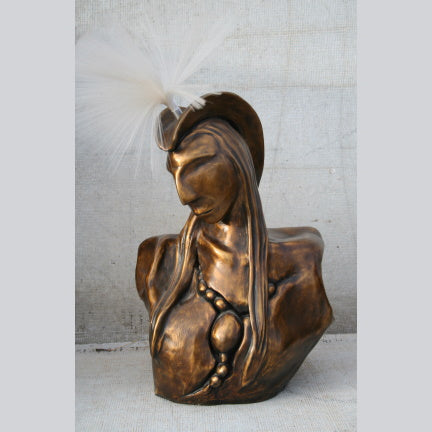 Abstract Bust
Limited Edition Bronze. 17" high x 32" circumference.    
Patina and adornment varies at the artist's discretion. Figure with antler is the one currently in stock and ready to ship.
Please Note: The price shown here is an estimate. Prices may fluctuate depending on foundry prices. Please inquire regarding price and availability prior to ordering bronze works.