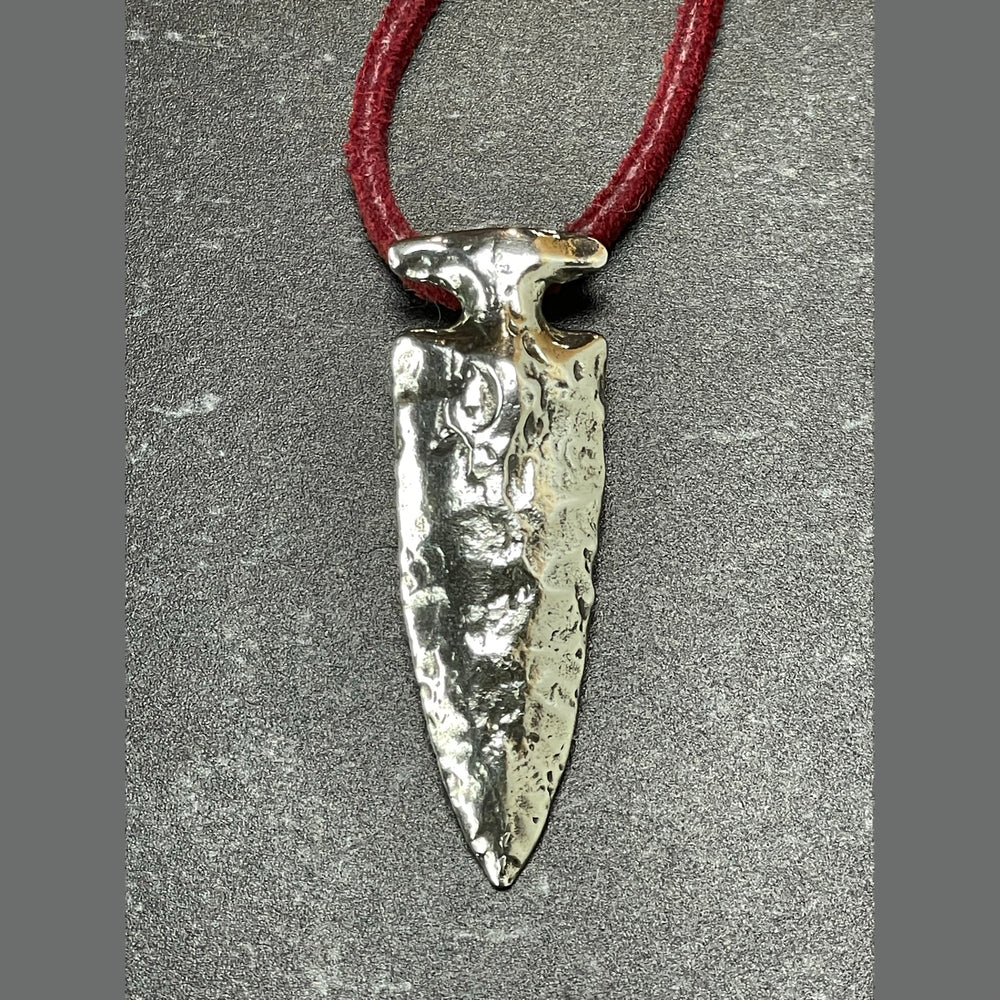 Arrowhead Pendant
Very substantial hammered sterling silver pendant shaped into the perfect arrowhead. 
1.75" long x .5" wide with generous bail on the back for leather or other cord or necklace. 
Designed by Stuart Proud Eagle Grant and made in the USA.
The Arrowhead

The bow and arrow were invented approximately 2500 years ago. This piece was fashioned after an arrowhead of that era.
Many Stuart Grant sterling silver pieces are oxidized (intentionally tarnished) to enhance the design. Do not use liquid or dip silver polish on oxidized pieces. Store sterling silver in Ziploc bags to deter tarnishing. Clean with a soft silver polishing cloth and use a paste silver polish only on the raised and smooth surfaces when necessary.