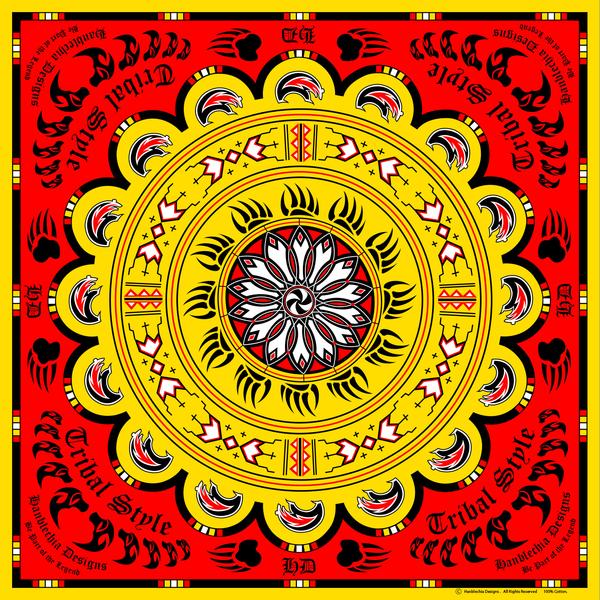 Mato Wi (Sun Bear) Bandana
100% High Grade Cotton  – The more you wash it, the softer it gets. Hand wash in cool water.
Long Last Print – Vibrant design lasts through many washes.
Generous 56cm x 56cm (22" x 22") Size 

– 

Just the right size to wear around your neck or head.
Significance

– 

 Add meaning to your wardrobe. Each design is inspired by Native American stories handed down through generations. 
Free Shipping!
This Sun Bear (Mato Wi) design is the representation of life's journey. It is said that the Sun (Wi) brings life to all, and red is his color, for this is what we see when he begins and ends his daily journey (sunrise and sunset). Yellow is symbolic of the Thunder Beings, and they help us on our journey; they have the ability to give life. The bears show the spirit of their healing powers that help humans when they are sick. Lakota believe that the four colors on this design are part of the sacred circle, the ongoing cycle of life and death, the journey one must take to fulfill his/her purpose. ~Melvin War Eagle
Please Note: Bandanas are made in China.