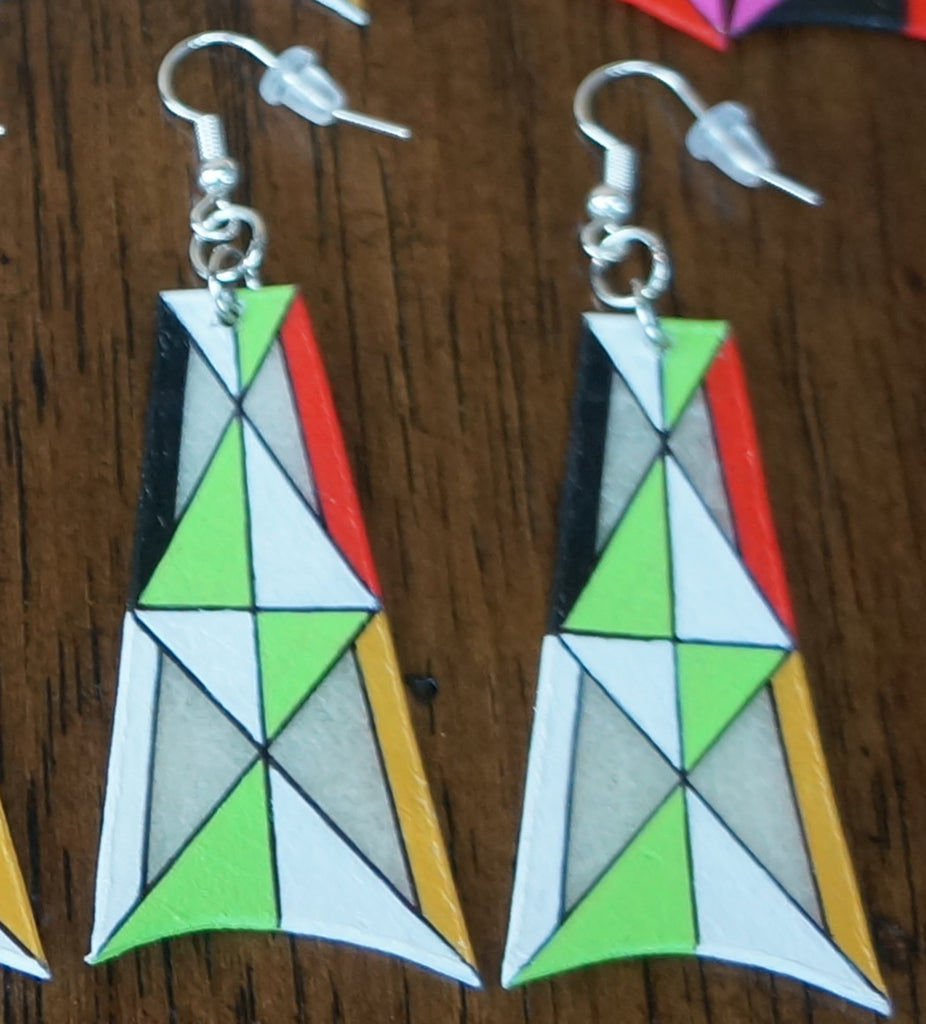 New Twist Parfleche Trapezoid Earrings ~ Only 1 Left!
Espinosa has added a new twist on his parfleche trapezoid earrings! In this style, he has left some of the surface unpainted, letting the natural, slightly transparent parfleche show through.  And each one includes the traditional colors of red, black, yellow (ochre) and white. Very exacting work. 

Brain tanned rawhide painted in beautiful symmetrical patterns. Each one is signed and dated SE 2020.
Original designs by Oglala Lakota Artist Shawn Espinosa.
Trapezoids are approximately 2" in length. Silver tone earwires. 
Mr Espinosa's work has been shown and sold at the Metropolitan Museum of Art, among other notable places. An enrolled member of the Oglala Sioux Tribe, Shawn is a self taught artist and supports his family through the sale of his art.
Avoid getting parfleche earrings wet. If it does happen, the paint will be fine, just lay them flat (when mostly dry) under a cloth with something heavy on top. The rawhide is very versatile. The natural qualities of the rawhide may bend a little over time, but can be wiggled back into shape. Make sure they are stored flat always.