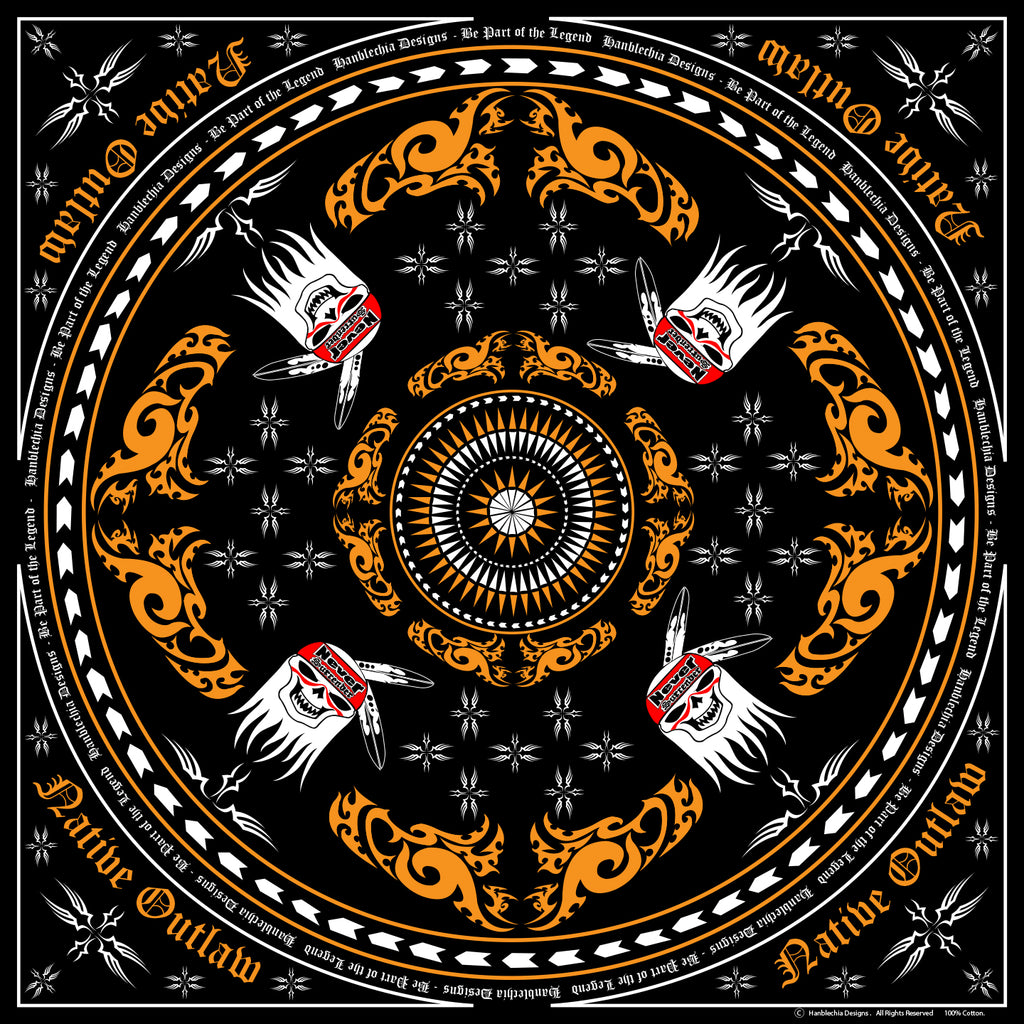 Native Outlaw Bandana
100% High Grade Cotton  – The more you wash it, the softer it gets. Hand wash in cool water.
Long Last Print – Vibrant design lasts through many washes.
Generous 56cm x 56cm (22" x 22") Size 

– 

Just the right size to wear around the neck or head.
Significance

– 

 Add meaning to your wardrobe. Each design is inspired by Native American stories handed down through generations. 
Free Shipping!
In this design, I wanted to highlight the connections of the old ways with modern life. The overall design represents the struggles one goes through in life, the ups and downs, the good and bad, the past and present. To stand up for what we believe in, whether it is popular or not, takes great courage and belief. 
Artist's Statement on the Native Outlaw Bandana: 
"The Native Outlaw Design was a break from the more traditional aspects of my artwork. Here I wanted to do something that showed the Native American in modern life. We, as a people, may hold onto our culture and traditions, but we do live in the modern world and need to find a blend that works on both ends. On saying this, I have found that, as with all my designs, when I am at a promotional event and start talking to many people, I am hearing each individual's life stories interwoven into my artwork. Each person's own interpretation of my work has had a strange effect on the piece. What had one meaning to me, when I started the design, evolved into many meanings and understandings through the experiences of others. I think this is what art and design must do; it must be given life to grow and expand, to teach, give strength, inspire and comfort." ~Melvin War Eagle
Please Note: Bandanas are made in China.