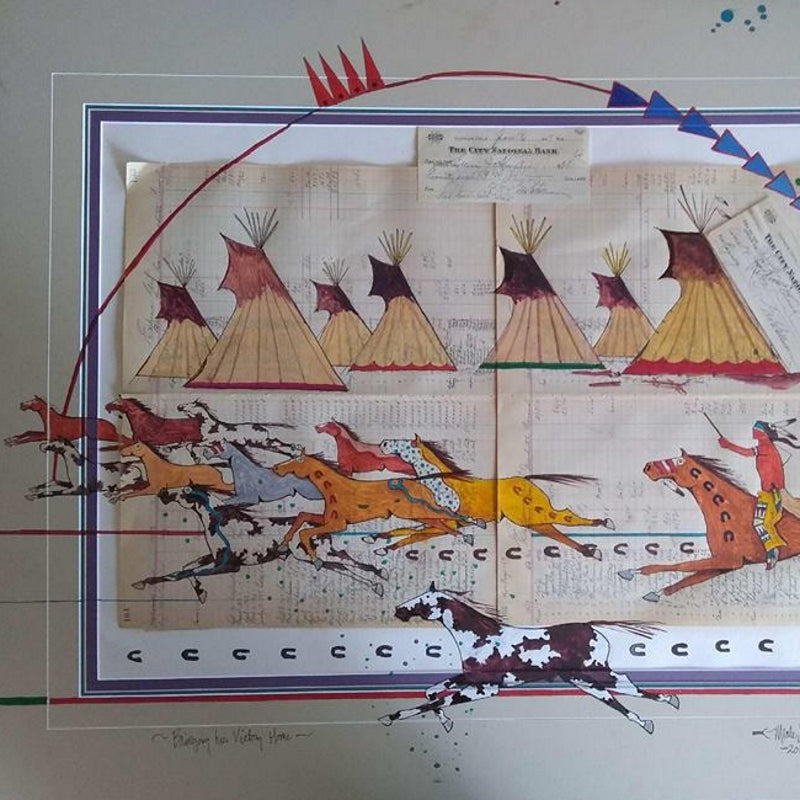 Original Collage ~ Bringing His Victory Home
Seven Fires Art is pleased to offer for sale this wonderful work by noted Lakota Artist Merle Locke!
Bringing His Victory Home
Collage of four antique ledger sheets with two bank royalty checks. Just a really splendid example of Locke's work and his collages are a very unique idea.
Collage is 38.25x28.5" with mat. Requires some attention (remouting, replacement of tape) prior to framing. There are some smudges and minor corner damage on the mat.
Original includes artist photo and bio.
Prints: Prints are not planned for this piece.