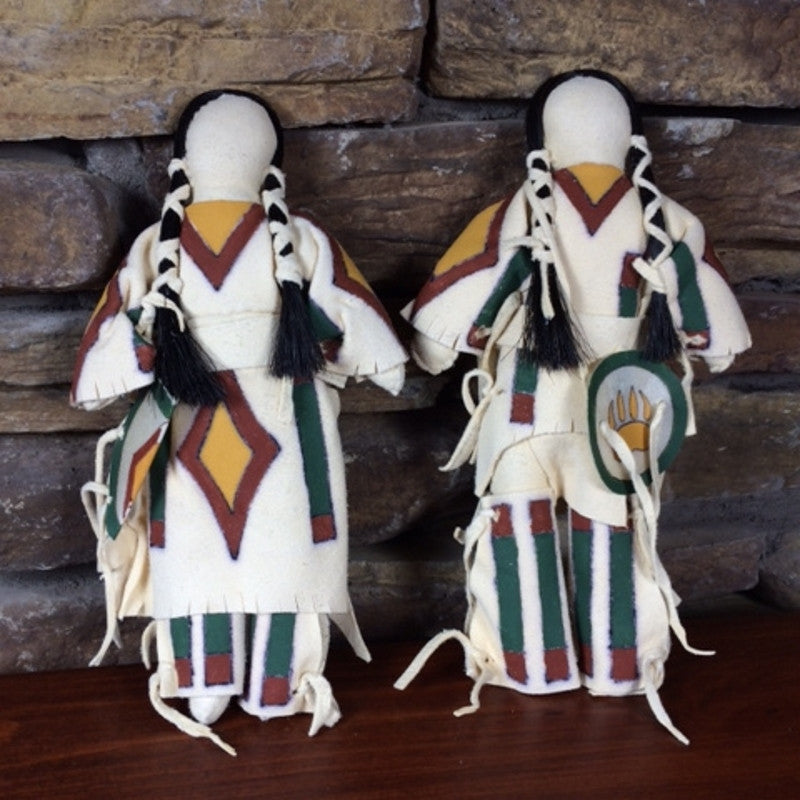 Traditional Lakota Dolls - Pair
Traditional and beautiful doll couple designed and assembled by Ina Mae Espinosa and painted by her son Shawn Espinosa. Stuffed with sage, buffalo hair or other natural fiber. Parfleche bag and shield. Clothing is removable. Approximately 6" tall.
Mrs. Espinosa's work has won many awards including at the Red Cloud School Art Show and the Northern Plains Indian Art Market, has been featured in movies and at the Smithsonian. Shawn Espinosa's work has been shown and sold at the Metropolitan Museum of Art and the Red Cloud School Heritage Center, among other notable places.