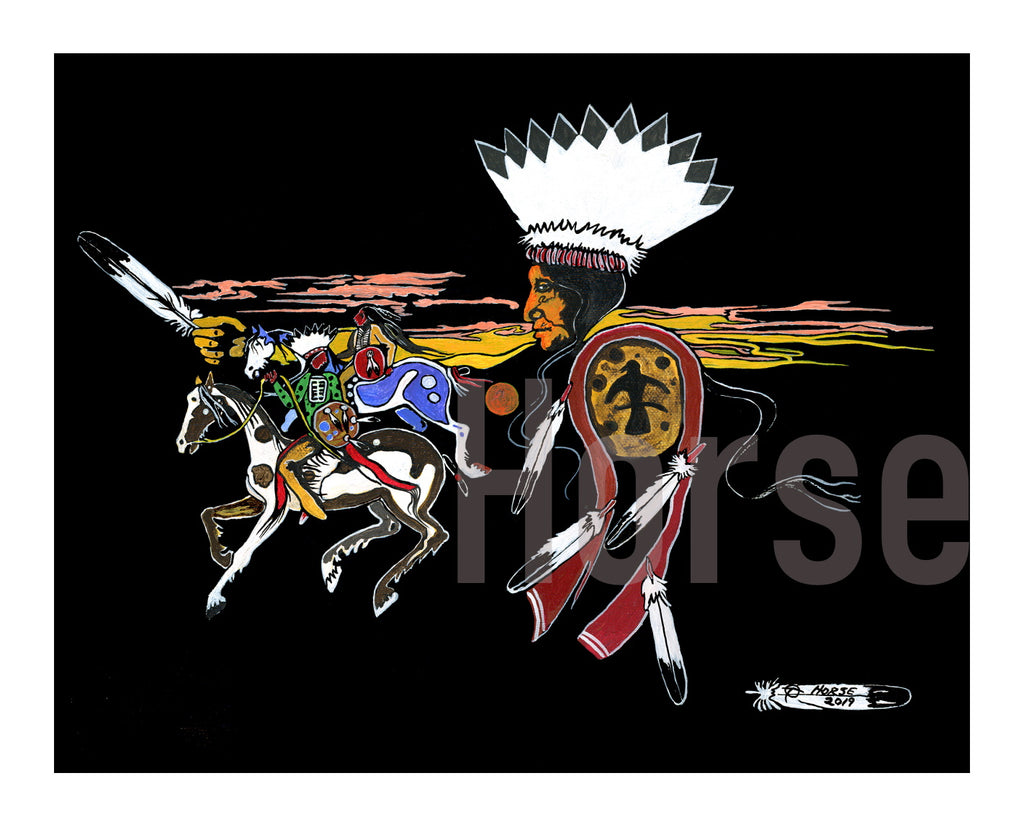 Thurman Horse #23 - Original Canvas & Giclée Prints
Seven Fires Art is pleased to offer this original painting as well as giclée prints of this 2019 work by award-winning Oglala Lakota Artist Thurman Horse!
The original is acrylic on canvas stretched over wood frame, 11x14", signed Horse and dated 2019 with the artist's unique feather signature design.
Giclées are printed in the same 11x14" size as the original, on archival canvas paper, with a 1" border perfect for framing.
Shop Custom Frames for works by Thurman Horse!
The artist receives a royalty for each print made. Copyright remains property of the artist. Reproduction of any kind without permission of both the artist and Seven Fires Art is expressly forbidden.