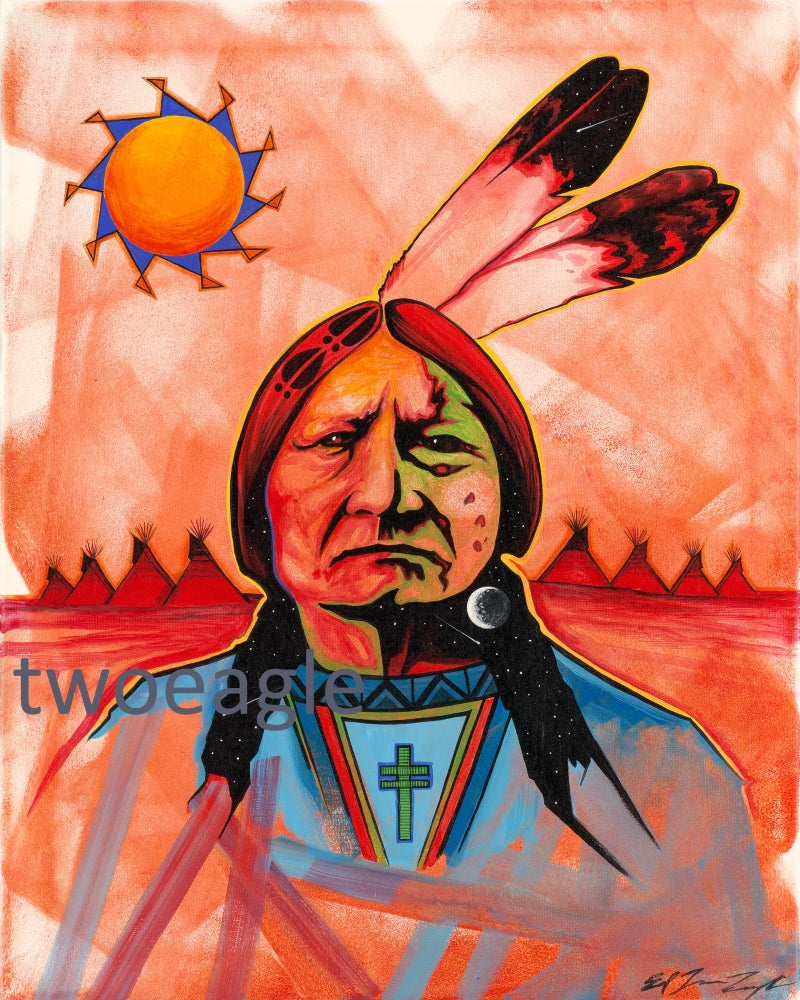 Sitting Bull with Cross
We are very excited to offer this special painting in the Sitting Bull series by Edward Two Eagle.
Sitting Bull in Blue
Signed Ed Two Eagle, the original 20x16" acrylic on canvas makes a subtle but strong impression.
Prints: This piece is also available in a limited-edition giclée print on archival quality fine art paper with a one inch border. Select Print above.
Copyright remains property of the artist.