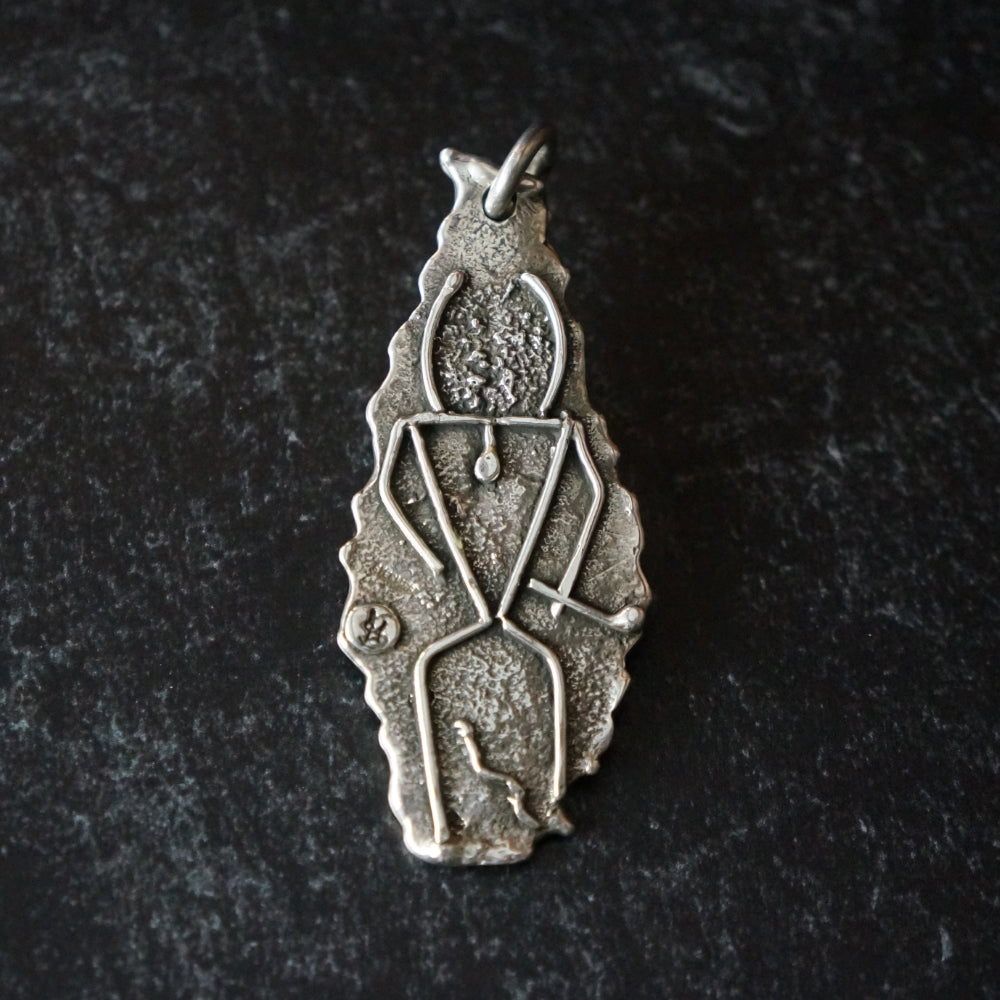 Shaman / Good Crops Pendant
Substantial sterling silver double-sided pendant. 2.5" long x 1" wide plus ring. Bears the artist's signature stamp on the Shaman side.
Designed by Stuart Proud Eagle Grant and made in the USA.
Shaman
He wears horns of the Sacred Buffalo to balance him between Earth and Heaven. In the middle of his chest is the Self. This is the center where all feelings begin. He holds his Sacred Pipe. The Shaman smokes and prays to the Seven Directions.
Good Crops
From Earth the great medicine of life begins. The springs are veins of Mother Earth to quench the thirst of all living things The Sun warms the face of Mother Earth. Life is possible to complete its circle.
Many Stuart Grant sterling silver pieces are oxidized (intentionally tarnished) to enhance the design. Do not use liquid or dip silver polish on oxidized pieces. Store sterling silver in Ziploc bags to deter tarnishing. Clean with a soft silver polishing cloth and use a paste silver polish only on the raised and smooth surfaces when necessary.