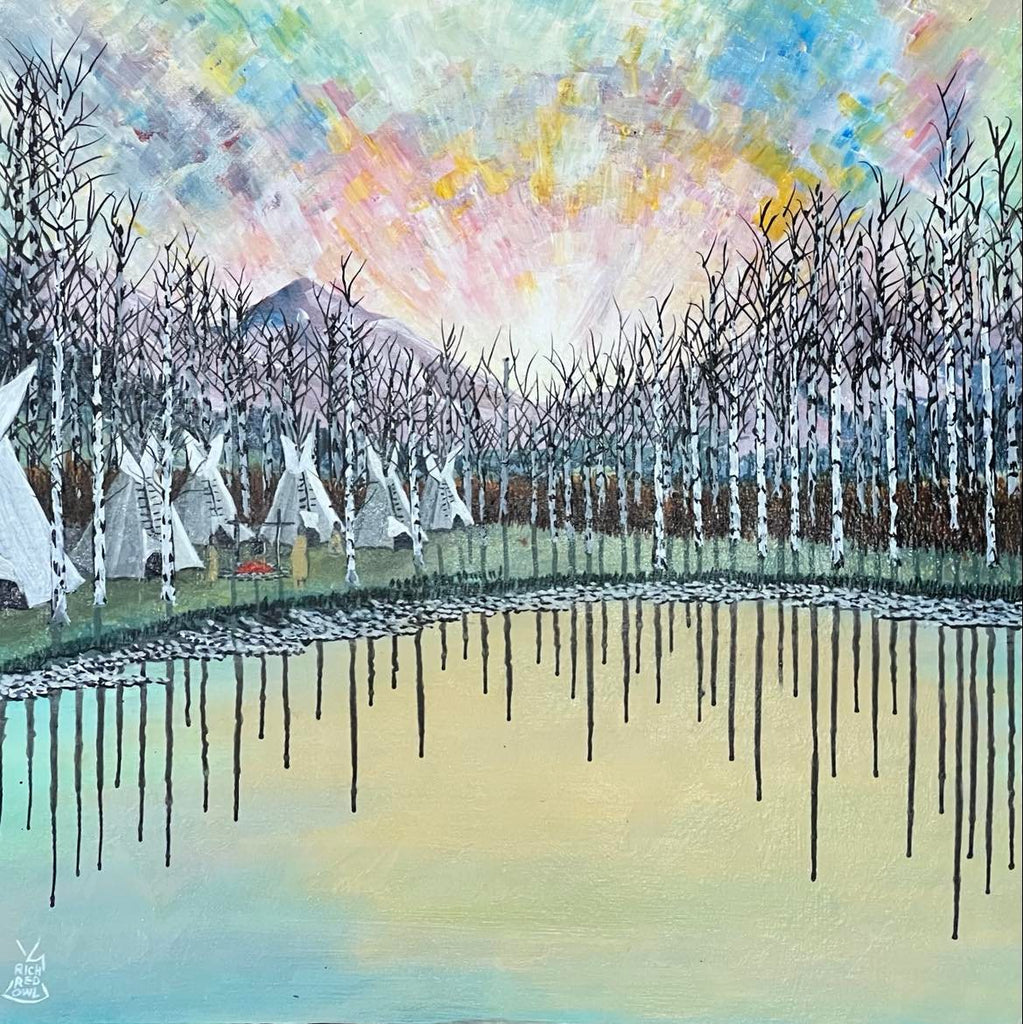 Original Acrylic on Canvas - Pastel Tipis
Seven Fires Art is honored to offer this original acrylic on canvas by Richard Red Owl.
Pastel Tipis
24" x 24" stretched canvas signed Rich Red Owl. Unframed.

Copyright remains property of the artist. Reproduction of any type without the consent of the artist is expressly forbidden.