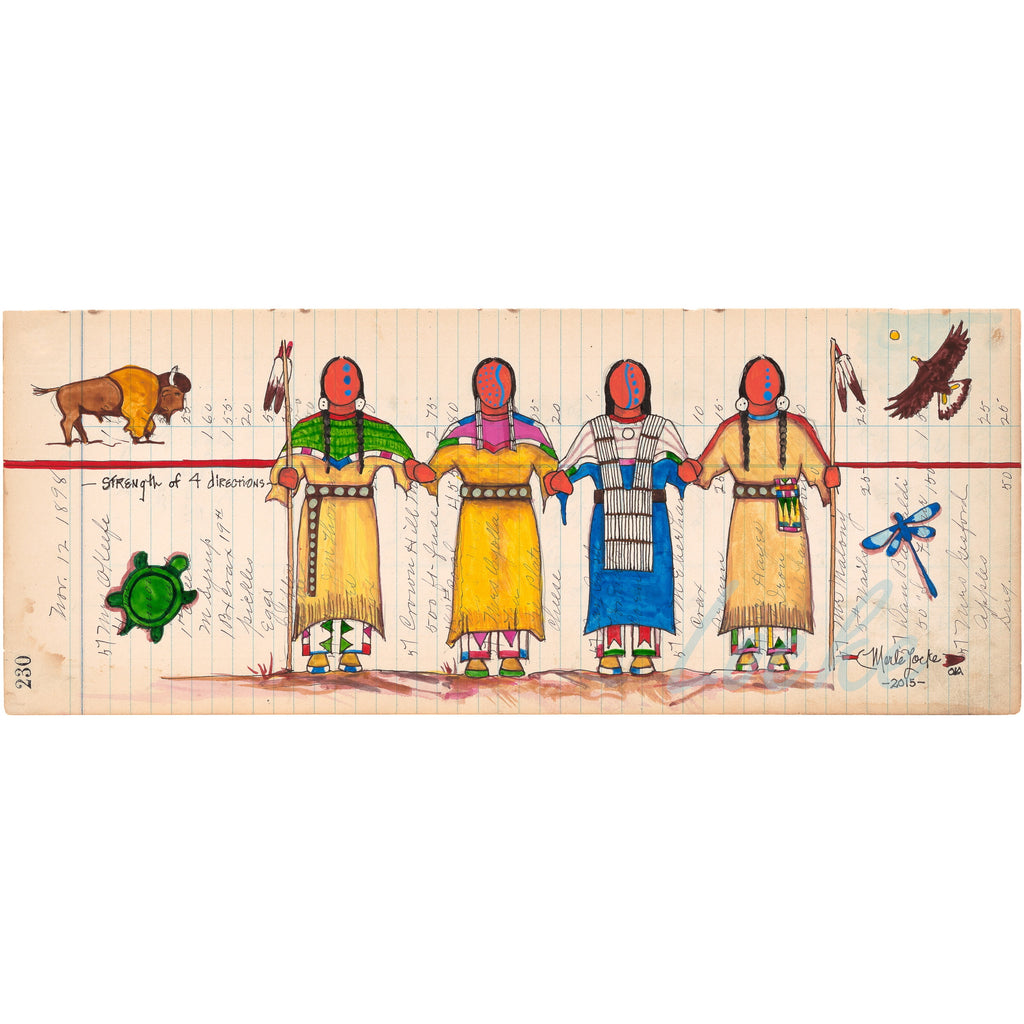 (Fine Art Print) Antique Ledger #230 ~ Strength of 4 Directions
From the vault ... not previously listed for sale! Seven Fires Art is pleased to offer this excellent example of traditional Ledger Art by noted Lakota Artist Merle Locke!
Strength of 4 Directions
The original ink and acrylic on antique ledger paper, signed Merle Locke OLA and dated 2015, is a powerful example of traditional Native American ledger art. Approximately 15" x 6".
Prints: This original painting has been sold. This piece is available in a limited-edition, high-quality giclee print on archival fine art paper with 1" border perfect for framing. 
Prints are unframed. Framing using acid-free materials is available here.

Locke uses ledger paper #230 dated November 12, 1898 from a Black Hills grocery store as a reminder of that terrible time in Native American history. Native artists have continued to use ledger paper, making it part of the tradition.
Four sisters in fancy dress stand arm in arm. Four beings - buffalo, dragonfly, turtle, and eagle - surround them.
Copyright remains the property of the artist.