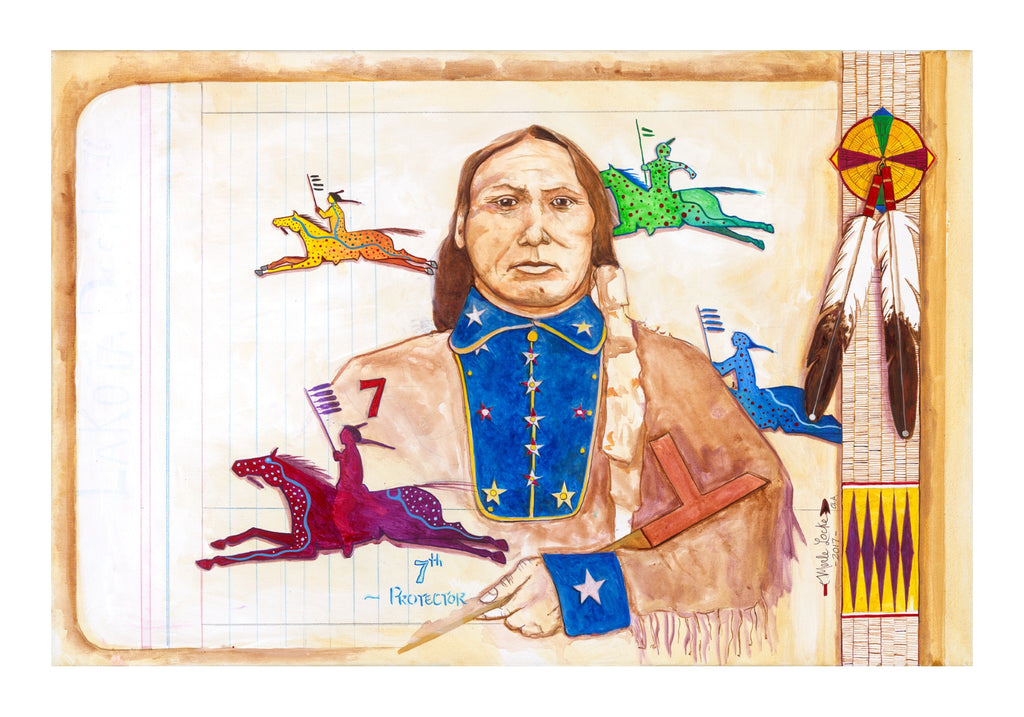 Original Acrylic on Canvas 24"x36" 7th Protector
Seven Fires Art is pleased to offer for sale this unusual work by noted Lakota Artist Merle Locke!
7th Protector
Signed and dated 2017, this 24" x 36" acrylic on canvas stretched on wood frame is yet another masterful work by Merle Locke.
The subject of this painting is Sitting Bull's Lieutenant Gall - second in command at Little Big Horn. Fascinating history!
Locke began his career painting portraits and this interesting painting shows his continued talent as a portrait artist as well as his recognizable style and creativity. The words "Lakota Deeds 76" are painted then whitewashed at the top of the ledger. Four of Locke's distinct riders in super bright artful colors hold attention equally with the center portrait. 

This is a rare opportunity to own this unique piece by one of the most recognized Oglala Lakota artists working today!
Original includes a description by the artist, artist photo and bio, and certification of authentication.