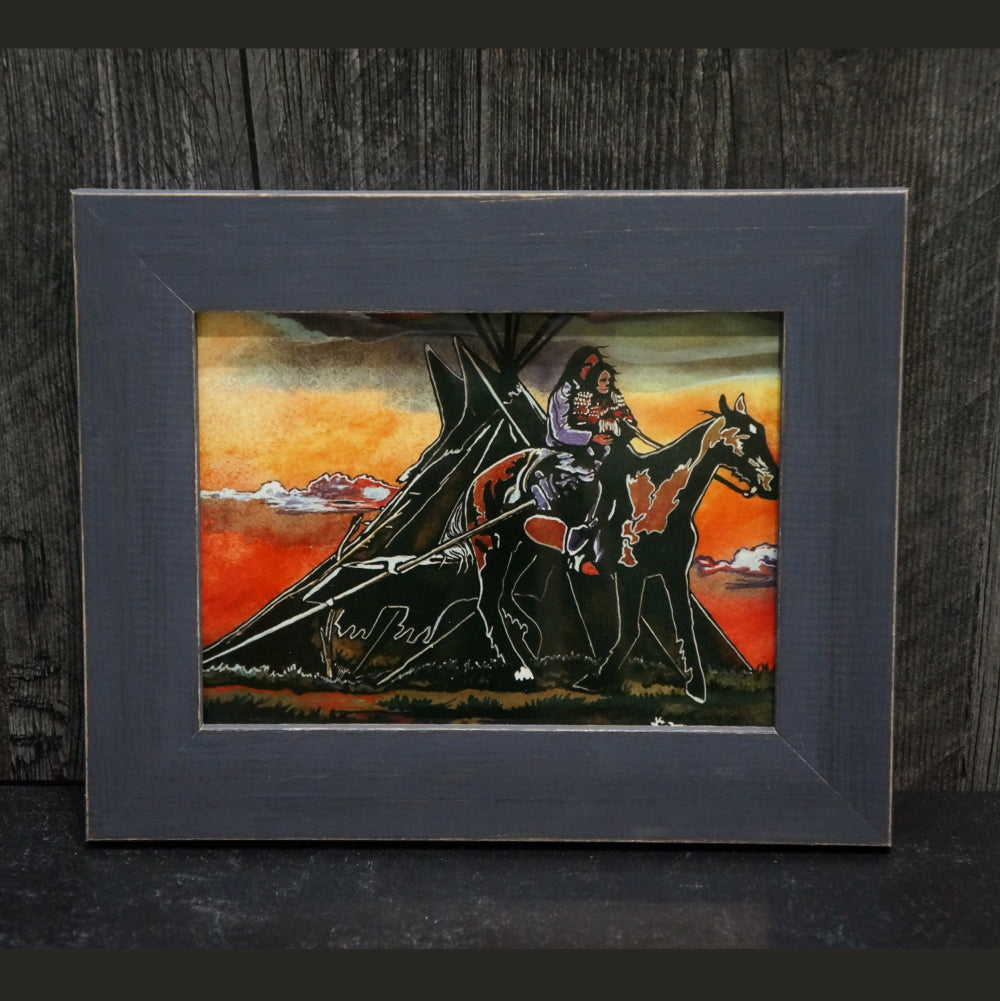 Framed Ceramic Tile #2 by Thurman Horse READY TO SHIP
Thurman Horse's painting #2 expertly reproduced on a ceramic tile and framed without glass in a deep violet distressed frame that coordinates perfectly with the deep colors in the tile.  6 x 8" ceramic tile; 8.5 x 10.5" finished size with hanger.
Please Note: All natural wood frames will have variations in grain and finish.