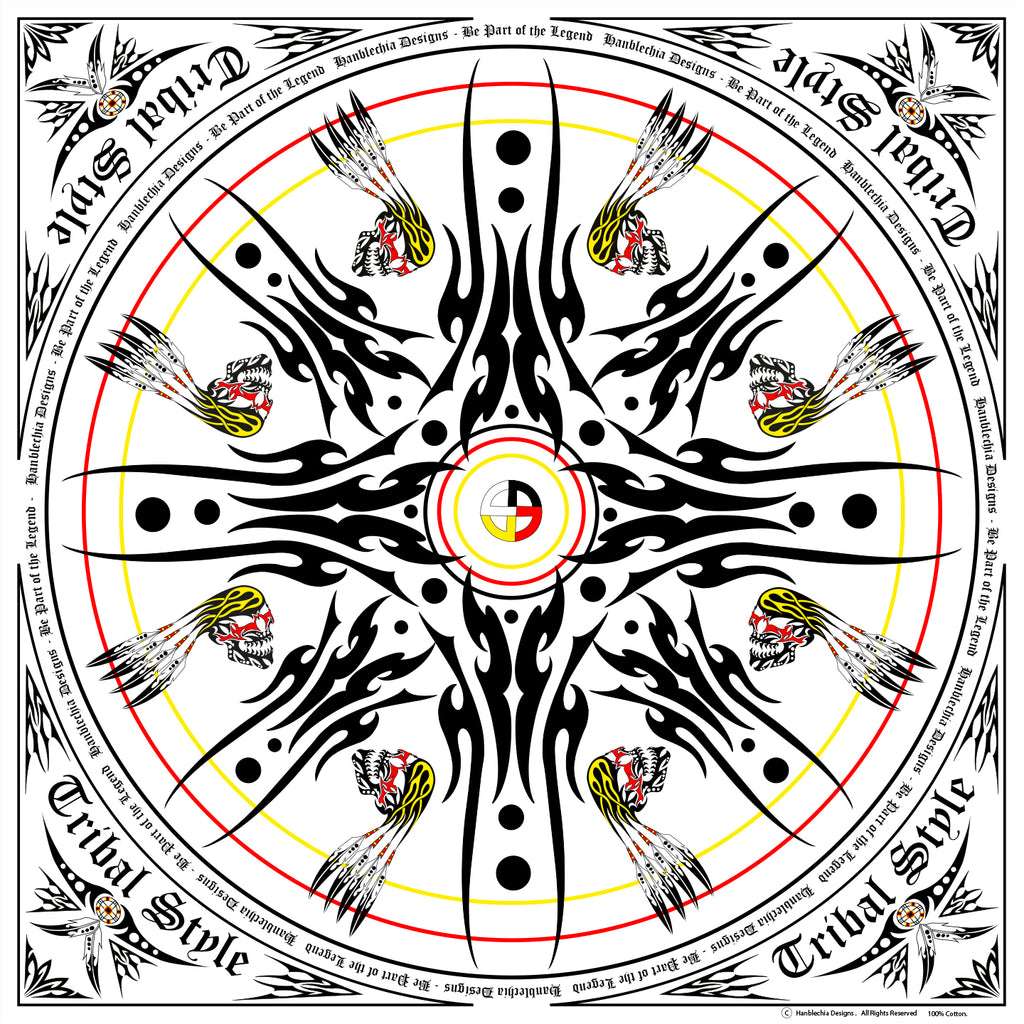 Fire Spirit Bandana
100% High Grade Cotton  – The more you wash it, the softer it gets. Hand wash in cool water.
Long Last Print – Vibrant design lasts through many washes.
Generous 56cm x 56cm (22" x 22") Size 

– 

Just the right size to wear around your neck or head.
Significance

– 

 Add meaning to your wardrobe. Each design is inspired by Native American stories handed down through generations. 
Free Shipping!
Fire is seen as very sacred to the Lakota. It is believed to be part of the "Four Ages" or Phases of life; from birth to death. During the cycle of life one travels from infancy to teenager, from man or womanhood to the last stage of life, old age, the time of wisdom and teacher of others through this wisdom. Fire (Pheta) represents the power of Tunkasla (great grandfather), which gives life to all things. ~Black Elk
Artist's Statement on the Fire Spirit Bandana:
"The Fire Spirit Bandana was a design that I had wanted to do for some time but I felt the need to understand its purpose before I started. I had always liked the explanation that Black Elk gave regarding this. There was so much more I wanted to share and expand on, but my stories needed to fit on a small label. Anyway, after delving into the larger understanding of fire, I started to appreciate the significance of some of the ceremonies we still practice today and why they are done in a certain manner. The use of the skulls was to represent not only the spirit of the individual but the physical." ~Melvin War Eagle
Please Note: Bandanas are made in China.