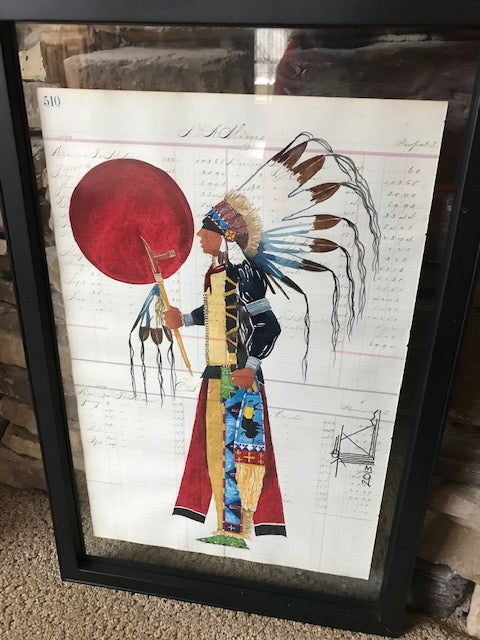 Set of Three Watercolors on Antique Ledger Paper ~ 2013
Set of three very special ledger art pieces by noted Lakota Artist Joe Pulliam!
Elk Lodge - Winyan - Wicha'sa
Original watercolors on antique ledger paper with especially nice handwriting, signed with the artist's distinctive signature and dated 2013. Paintings are 17" x 11". 
These are framed in black "floater" frames with glass on both sides, so the back of the ledger paper can be seen. They are attached to the glass with very small dots of acid-free adhesive, which can be removed with a hot knife. The sheets have buckled a bit in these frames and we would be glad to ship the paintings without the frames, please inquire.
Mr Pulliam is a nationally known, award winning artist. His bold colors on ledger paper bring history to life. 
Prints: These paintings are also available in a limited-edition, high-quality print on archival matte paper. Please see Fine Art Prints.