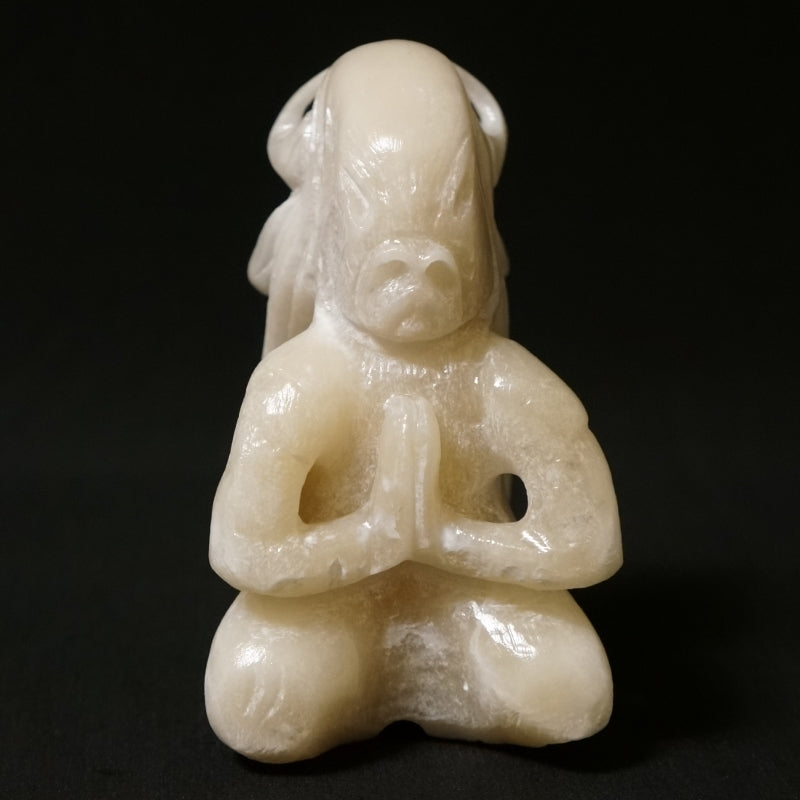 Praying Buffalo Warrior
A very special little piece. Meditative warrior has beautiful lines. Albers does almost all work with hand tools only, using small power tools only for occasional final details.
Translucent Caramel Alabaster. 4.5" x 2.5" x 2.25". Signed with the artist's Bar-X-Bar signature. The stone for this gorgeous piece was generously provided by Sculpture House.