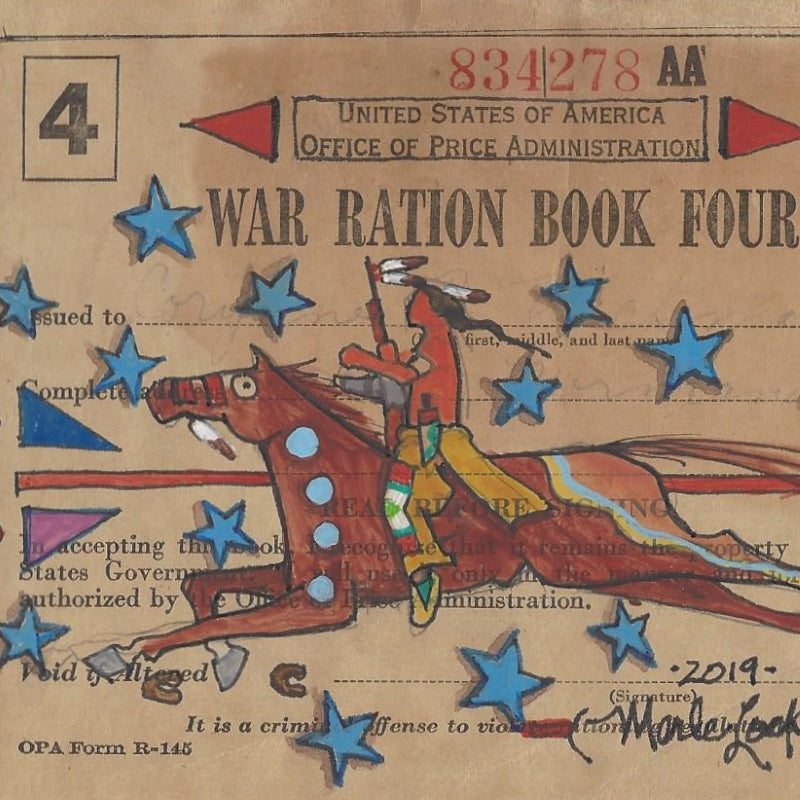 Original Ledger Art on WWII Ration Book Cover - Rider of Stars
Seven Fires Art is pleased to offer this excellent example of traditional Ledger Art by noted Lakota Artist Merle Locke!
#834278 ~ Rider of Stars
This ink and acrylic on World War II War Ration Book Four cover, signed Merle Locke and dated 2019, featuring a rider and stars and eagle feathers decorating the United States seal, is a beautiful and charming example of traditional Native American ledger art. Approximately 11.5" x 4.25" 
Prints: Prints are not currently planned for this piece. Please inquire.
Locke honors the ledger art tradition, often with a twist. With this series, he uses war-era ration tickets, recalling the ration tickets that were also given to indigenous people during the early years of the reservations.
Merle is one of the most recognized Oglala Lakota artists working today! 
Watch a video of Merle discussing his art.