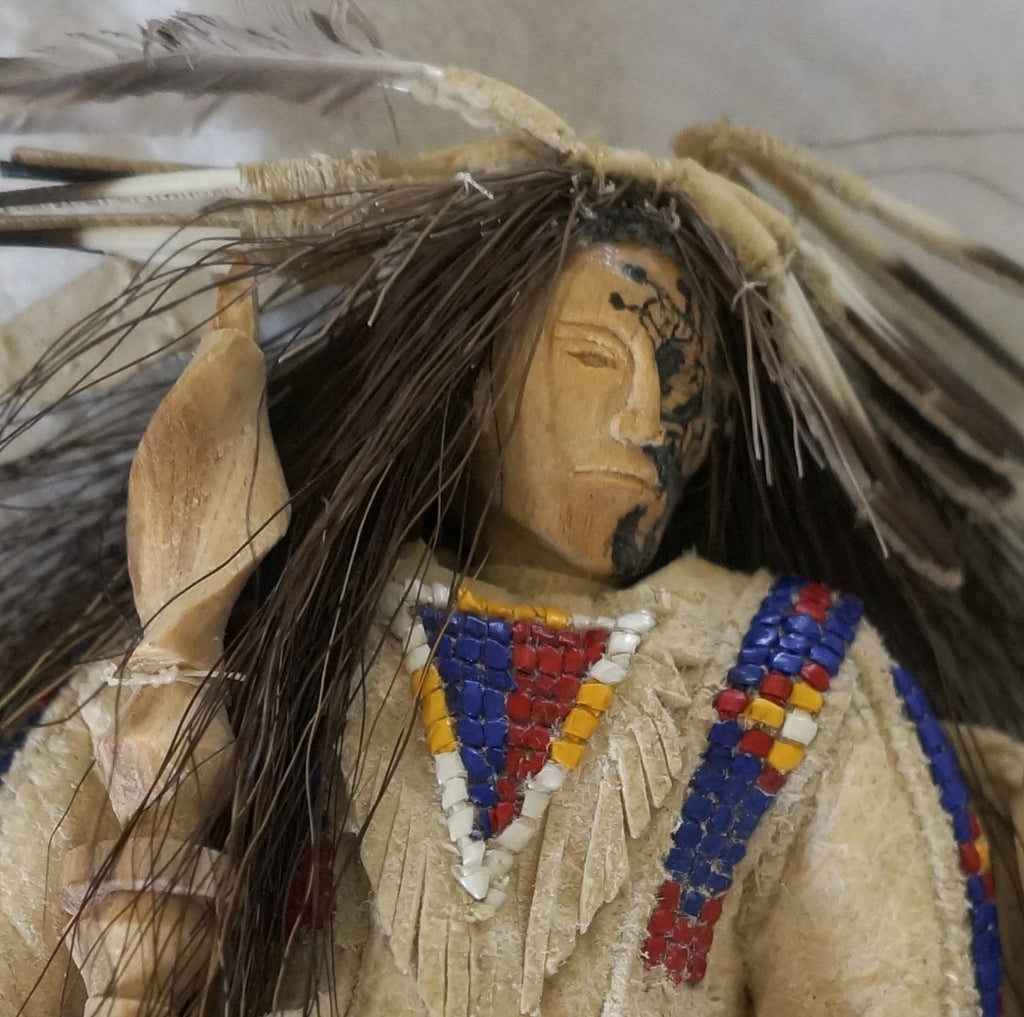 Ancient Tradition Oglala Lakota Doll
This item is no longer available.
Absolutely incredible pre colonial style doll created by traditional Oglala Lakota artist Anthony Horse Road. Only about 4" tall, this incredible work of art and history carries with it the magic and wisdom of ancient Native culture.
Made entirely of black tail deer, head and pipe are carved antler, clothing is deer hide, with tiny dyed quillwork and quillwork feathers. Two rings are carved loose on the pipe stem. Face and tattoo have incredible detail. Quilled moccasins are decorated with tiny flaps made of Black Hills gold. Doll is made entirely of natural materials using traditional methods.
Mr Horse Road uses ancient traditional colors of blue, red, yellow and green in all his quill work. 
Read an article about Tony by South Dakota Public Broadcasting.
This piece truly defies simple description; each component and manner in which it is created is tied to ancient North American Plains Native tradition. Mr Horse Road is a Native Lakota speaker and student of pre-colonial art, culture and history. According to Mr Horse Road, the only other dolls similar to this one in existence were removed from ancient North American graves and are now in collections in Europe. Certainly we have been unable to find anything like it on the market today.