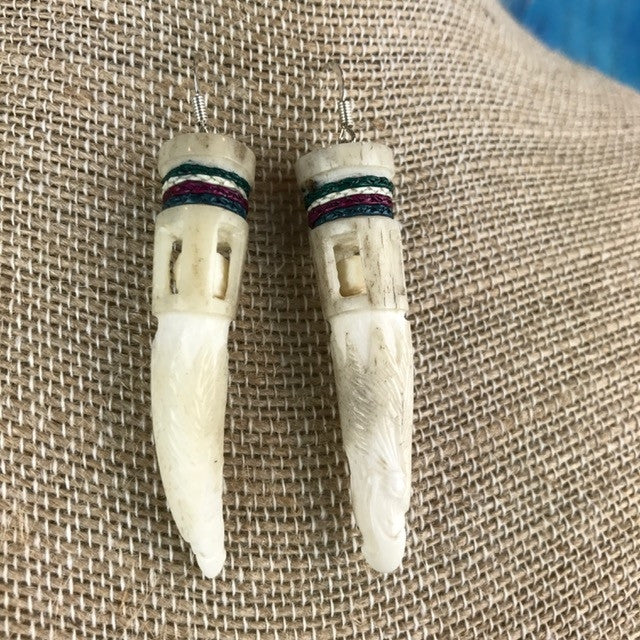 Carved Antler Eagle Fetish Earrings with Ball and Quills
Eagle fetishes carved in antler with loose ball at the top representing the quill ball that was thrown during traditional coming of age challenges.
Around the top, Mr. Horse Road has woven the tiniest rows of blue, red, yellow and white porcupine quills. Sterling silver earwires.
Signed "HR" on the eagle's underside. 
Signed, original, unique Oglala Lakota Sioux Native American art.
Tony Horse Road is a living treasure of Oglala Lakota history and arts!