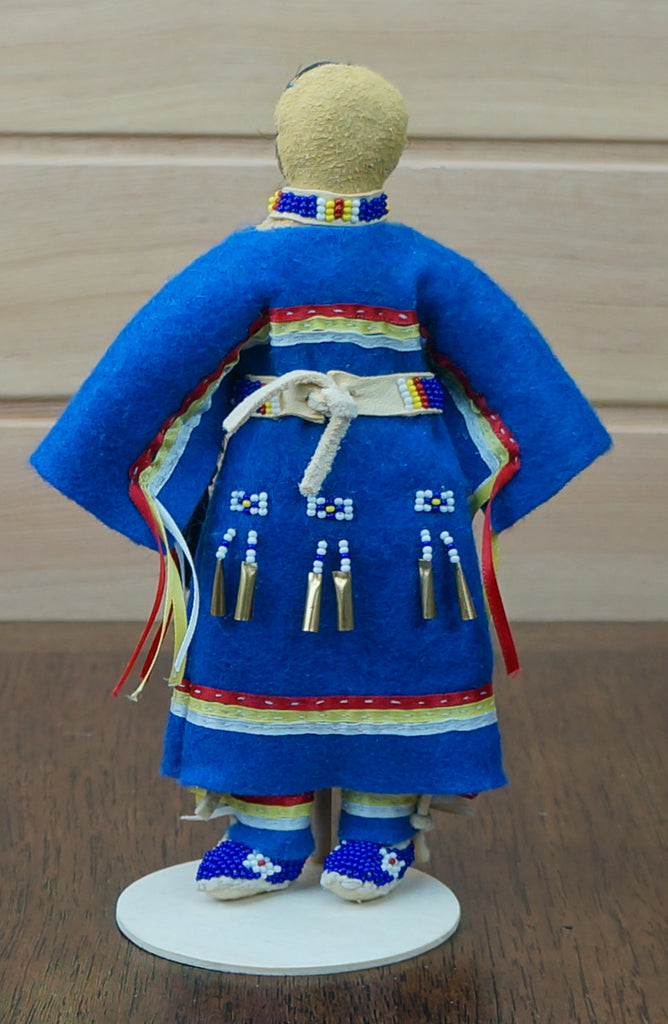 Traditional Buckskin Dolls - Jingle Dancers
These incredible and hard to find traditional dolls have bodies made of brain-tanned elk buckskin. They have a very smoky scent!
Wool felt dress and leggings are sewn with tiny ribbons, beads and jingles. Fine details include beaded leather moccasins and belt, and beautifully tied braids.
Braided hair is buffalo hair. Dolls are stuffed with cotton and beautifully beaded with size 11 glass seed beads using nylon thread. Museum/heirloom quality dolls hand crafted by Maretta Afraid of Bear.
7 ¾" tall. Select from blue or red.
Maretta Afraid of Bear is Oglala Lakota and lives on the Pine Ridge Reservation near Oglala, South Dakota with her husband and their two sons. She completed the Registered Nursing program at Oglala Lakota College in 2020 and is working as a nurse in Rapid City.
Custom orders are welcome. Please inquire.