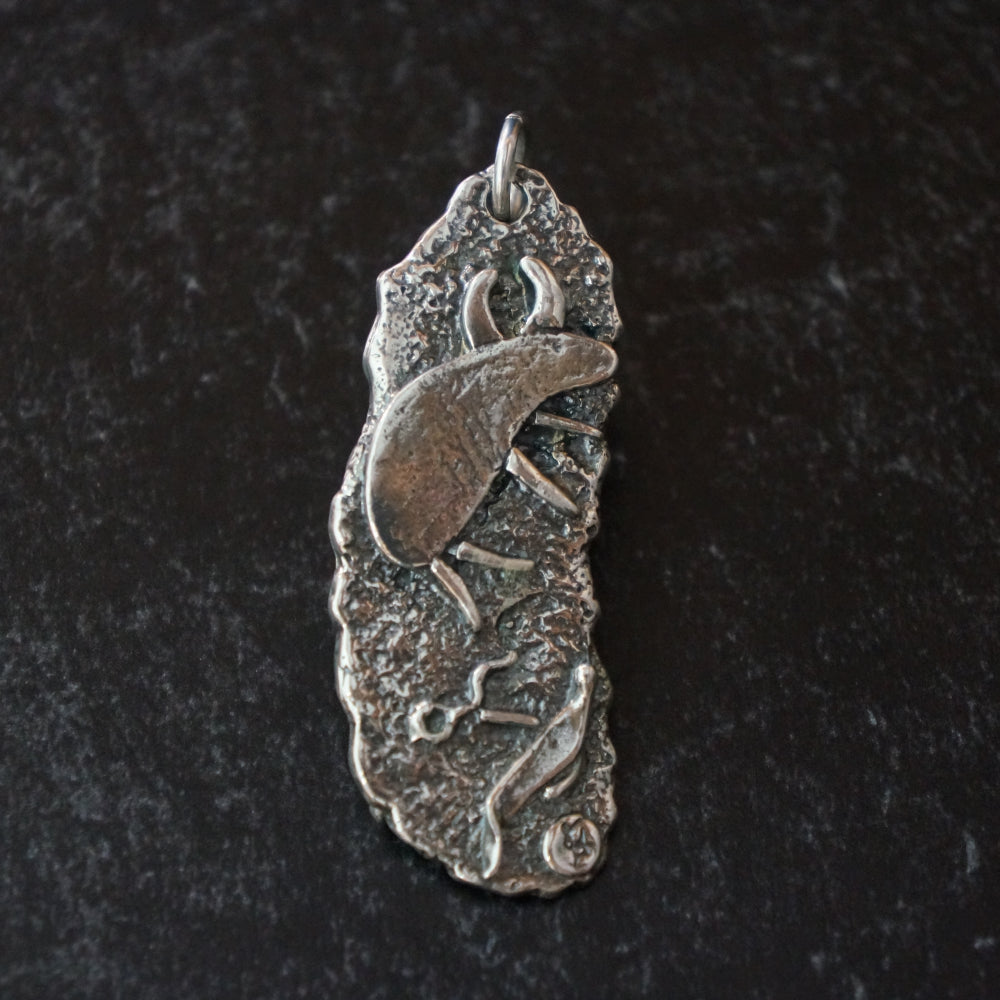 Sacred Buffalo / Dragonfly Pendant
Very substantial sterling silver double-sided pendant with connection to the ancients.
2" long plus ring x 3/4" wide. Artist's signature stamp on the Sacred Buffalo side.
Designed by Stuart Proud Eagle Grant and made in the USA.
Sacred Buffalo

The Sacred one has given up his life blood for us. The spirit of our ancient ones give thanks. For it was said, when the Buffalo are gone, the human race as we know it will cease to exist.
Dragonfly

The Dragonfly was worn on the warrior's clothes and is symbolic of disappearing powers. The warrior has his arm up in vicoty, as we are in the battle for peace.

Many Stuart Grant sterling silver pieces are oxidized (intentionally tarnished) to enhance the design. Do not use liquid or dip silver polish on oxidized pieces. Store sterling silver in Ziploc bags to deter tarnishing. Clean with a soft silver polishing cloth and use a paste silver polish only on the raised and smooth surfaces when necessary.