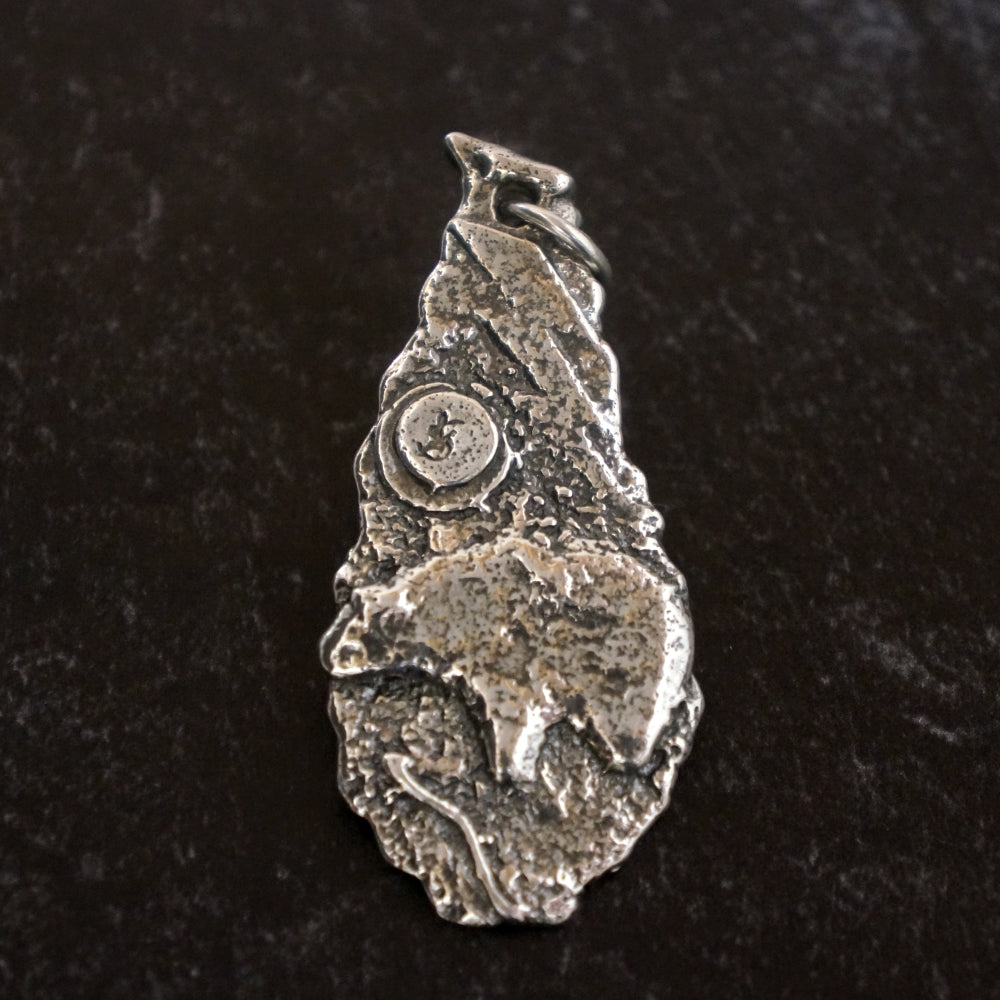 Bear Healer / Four Directions Pendant
Very substantial sterling silver double-sided pendant full of powerful symbolism.
2" long plus ring x 1" wide. Artist's signature stamp on the Bear Healer side.
Designed by Stuart Proud Eagle Grant and made in the USA.
Bear Healer
A bear heals from the inside out. During their Dream Time, the bear heals the nature of all living things. Life from the Earth, the Moon and the lightning bolt from the Sky all give the bear power from the Heavens and Earth.
Four Directions
All things on Earth stand in the center of the Four Directions. Surrounding us with power of eternal life while we pray to our ancestors.

Many Stuart Grant sterling silver pieces are oxidized (intentionally tarnished) to enhance the design. Do not use liquid or dip silver polish on oxidized pieces. Store sterling silver in Ziploc bags to deter tarnishing. Clean with a soft silver polishing cloth and use a paste silver polish only on the raised and smooth surfaces when necessary.