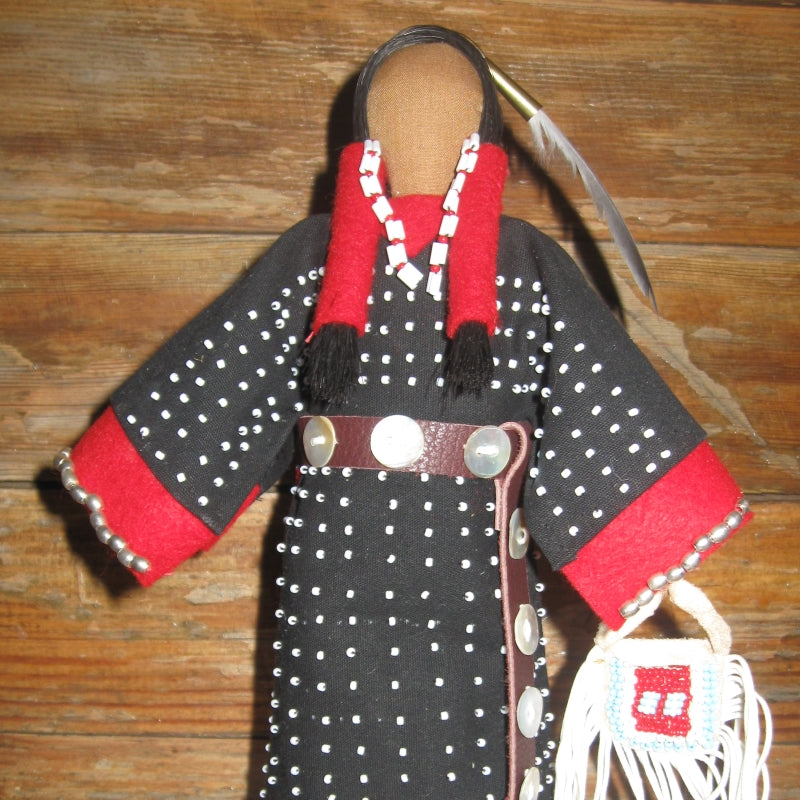 Sky Woman
Sky Woman is beautifully beaded with glass and silver beads. Her hair is horse tail. All other materials are natural. Purse and knife pouch are leather; feather in tin cone varies. Dress is black denim and red felt.
Named after Diane's first born granddaughter, Sky Woman carries a powerful family story. The original was entered in the 2010 Red Cloud Indian Art Show in Pine Ridge.
All dolls are made to order. Please allow 1-2 weeks for delivery.