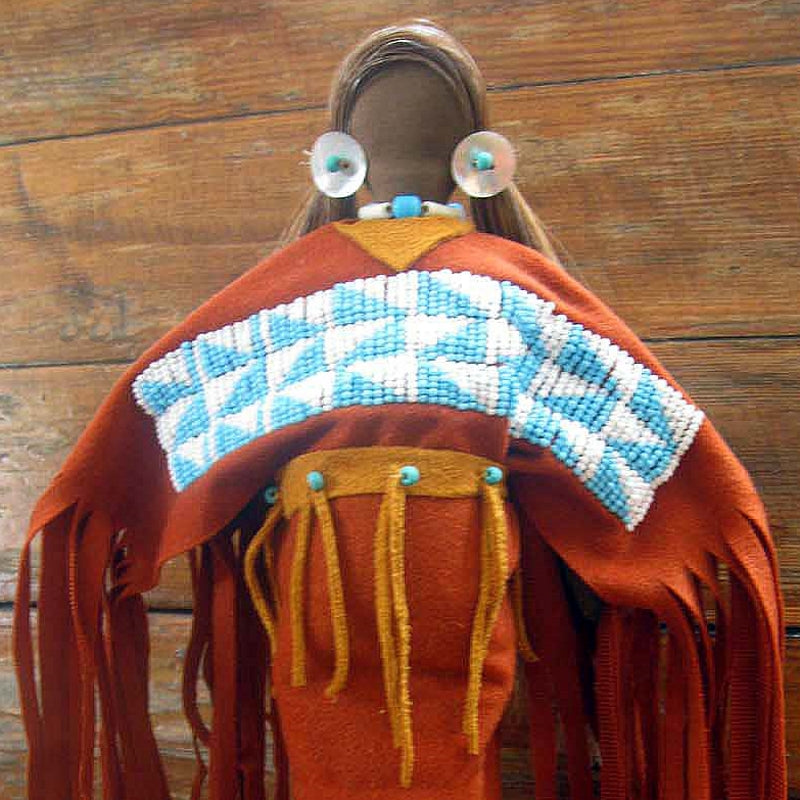 Prairie Dawn Woman
Inspired by the South Dakota dawn-of-the-day, this doll reminds us of the natural beauty, serenity and hope we see in every day. This lovely doll promises to become a favorite of collectors.
Her rust fringed dress is made from faux suede. She has glass beads throughout her outfit and her earrings are shell. Her hair is light brown horse tail. Leggings are buckskin. Her necklace is bone pipe and turquoise trade bead. Dress is beaded on front only. Prairie Dawn Woman is 10" tall and has an 8" arm span. Brown broadcloth doll body is machine and hand sewn.
All dolls are made to order. Please allow 1-2 weeks for delivery.